There's a common saying that our pets are caricatures of our character and personality. A stay-home hermit will have a low-energy furbaby who keeps them company, and a high-functioning socialite will have a pawpal who can match their energy. So what happens when you have an outdoorsy hooman who loves swimming, long walks, and a little bit of sun? Eleanor, graphic designer and pawmom, has a furry-footed answer in the form of a Dachshund named Dash.
A friend for the hard times
Eleanor's transition to pet ownership was by no means easy.
Despite wanting a dog at 17 years old, Eleanor was well aware that she could not afford to maintain a pet as a student. Her father was also allergic to pet fur, which was another setback for her, but that did not stop her from making preparations regardless. "After graduating, I got myself a full-time job walking dogs," Eleanor said. "Thanks to that, I learnt to handle all kinds of dogs and even do obedience training with the ones I am in charge of!"
Eleanor then switched from full-time dog-walking to simply volunteering at a dog rescue, when she found a new job in the office. But as work took a change of pace and commitment became difficult, she stopped volunteering altogether.
A few years after, Eleanor's father passed. Then came the pandemic.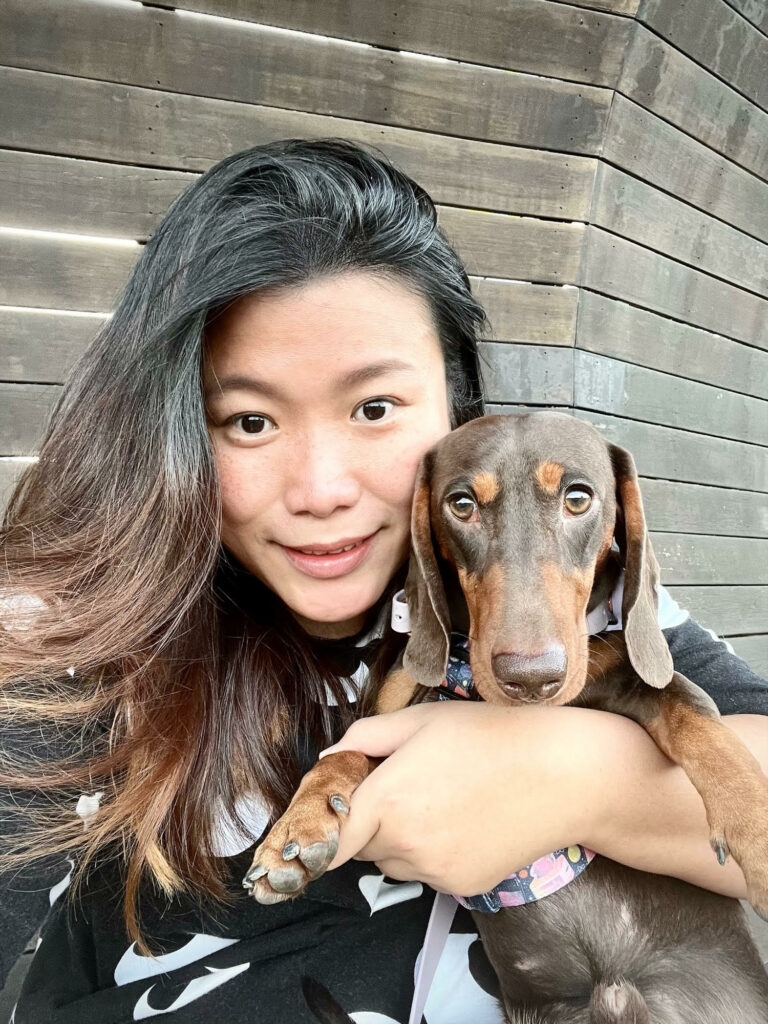 To cope with their loss and the anxiety from the pandemic, Eleanor and her mother felt it was time to introduce a furbaby into their family. The two went store to store looking for a puppy that the two could agree on. Their search led Eleanor to an adorable Dachshund pupper.
"It was an instant decision when I saw him interacting with his two sisters," she said. "His sisters were barking non-stop, but Dash just quietly initiated play. He's gentle, sticks closely to me, and is definitely the one I was looking for."
Knight and Shining Pupper
Dash sees all strangers as friends-to-be and approaches them as such. With dogs, he always puts his best paw forward. With humans, he asks for head rubs and belly rubs. More than anything, the Dachshund just wants to play all day.
The doggo is a big fan of walking. "His daily routine includes hour-long walks in the neighbourhood park, playing with his best friends in the evening and chasing them around snatching sticks from them."
"Every week, Dash gets to visit a fun place at least once. It could be dog runs, swimming at the beach, dog cafes, or just walking around Singapore's tourist attractions. He enjoys it, and so do I."
"One can never be too prepared"
Eleanor knows that a doggo as active as Dash runs a high risk of injury from all his running, jumping, and climbing. Her house has since been fitted with cushioned carpets and ramps to make Dash's home environment that much safer. But one can never be too prepared, so she covered him with pet insurance.
"I purchased Aon Happy Tails on the same day I got Dash because I knew that Dachshunds run a higher risk of inherited diseases," Eleanor said. "Hip and spinal injuries are also highly probable, and treatment would otherwise be very expensive." Dachshunds are predisposed to suffer from Intervertebral Disk Disease (IVDD). IVDD causes a dog's vertebrae and discs to become brittle, running a risk of nerve damage or spinal damage similar to humans.
"Obviously, I would never hope to use these claims — I have tried very hard to stop Dash from jumping off of stairs or higher ground, but he does have a tendency to forget his training whenever his excitement gets the better of him."
When asked about her thoughts on pet insurance as mandatory, Eleanor was quick to support the notion. "I've been recommending Aon Happy Tails to many Dachshund owners. Specifically, because it will help to cover the otherwise costly bill for surgeries related to spinal and hip injuries — both of which are common to the Dachshund breed."
*Bonus Question*
Say Dash could speak hooman for 7 days. What would you say to him for that week?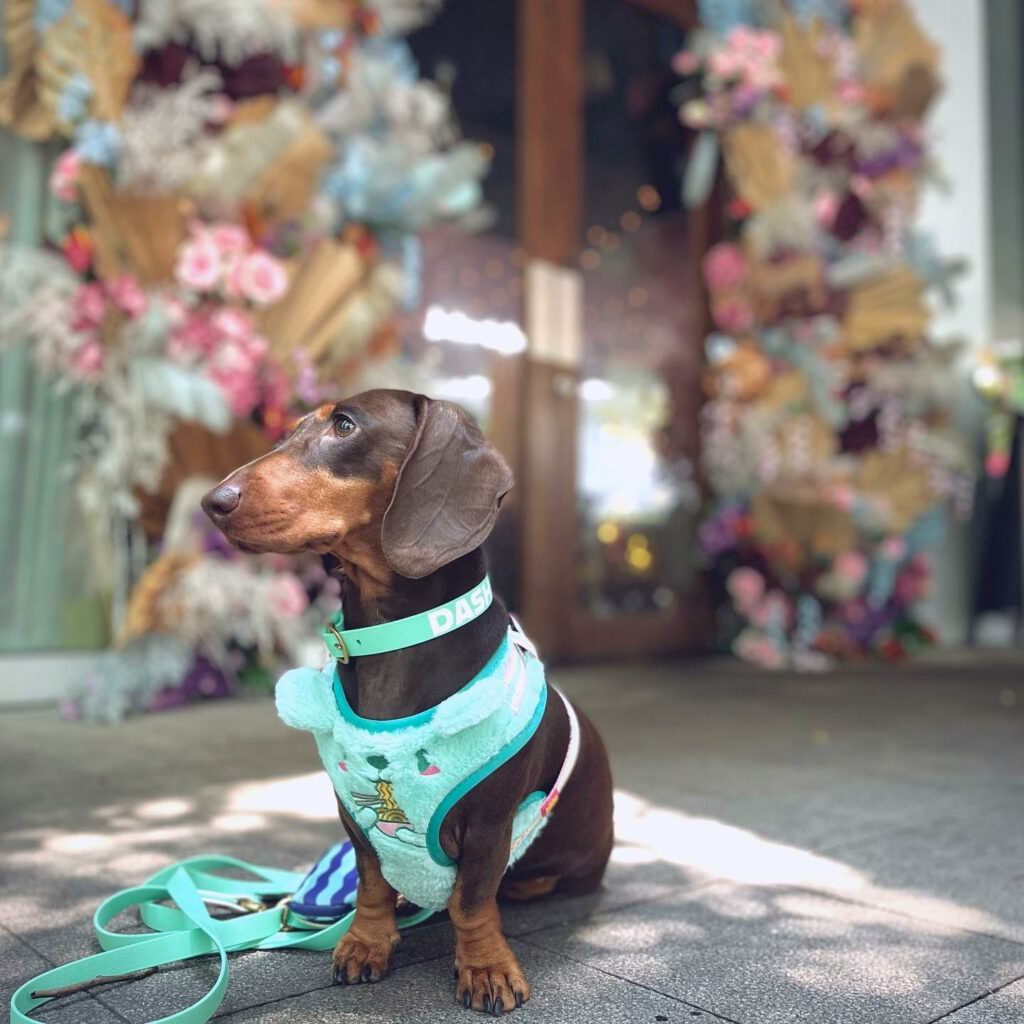 "Dash speaking? If anything, he will be asking me for treats all the time and head out to find his friends! I guess I will get headaches because he is not going to stop demanding it.
Although, I would love to talk to him and negotiate terms with him ?. It will save me a lot of time on training and correcting him!"
* This blog is designed to be a community where pet owners can learn and share. The views expressed in each post are the opinion of the author and not necessarily endorsed by Pawjourr. Always consult your veterinarian for professional advice.