This article was brought to you by Aon Happy Tails.
Our pawpals' love is boundless; our love for them unwavering. We want our furry friends to be at their safest and happiest, and this rings especially true for Denise and Jon, a couple looking to do better to protect their little Maltipoo, Kylo.
A fated encounter
Denise's journey as a pawrent began with Sasha, a Mini Schnauzer and best friend throughout her youth. When Sasha passed on in March 2021, Denise and Jon were devastated. The months that followed saw the couple visiting pet shops from time to time, looking at the cute puppies to ease the yearning they felt for Sasha.
Denise and Jon made their rounds at the store one day, and the Maltipoo who would later be known as Kylo was out of his pen and roaming about. An instant connection, Kylo made a beeline for Denise and made himself comfortable on her lap. "I felt loved instantly," Denise recounted.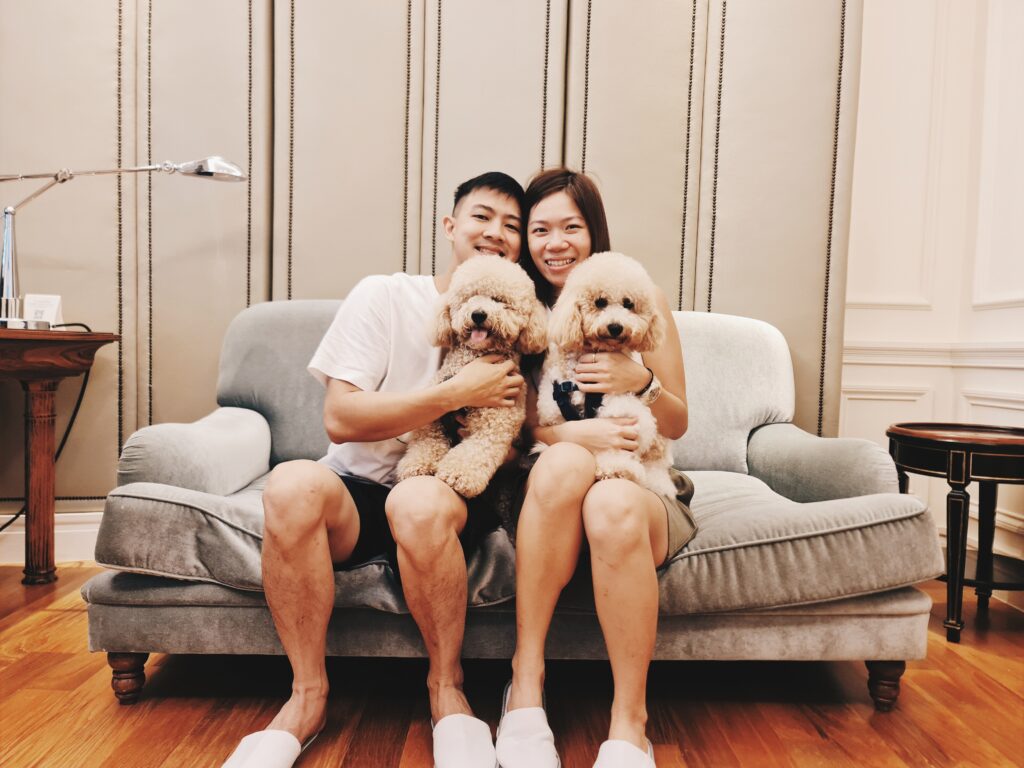 Kylo, the ace of hearts
Of course, Kylo's vibrant personality is not exclusive to his family. The boy steals the hearts of all he meets, making them swoon over his charm. Kylo loves his belly rubs and loves receiving attention from everyone around. On most days, the Maltipoo makes frequent demands to do zoomies in the garden and play fetch with his pawrents. When the tempo of the days takes a lull, he is just as content on the couch next to Jon.
During the weekends, the couple will bring him cruising in the car, and playdates with his equally energetic sister, Kara.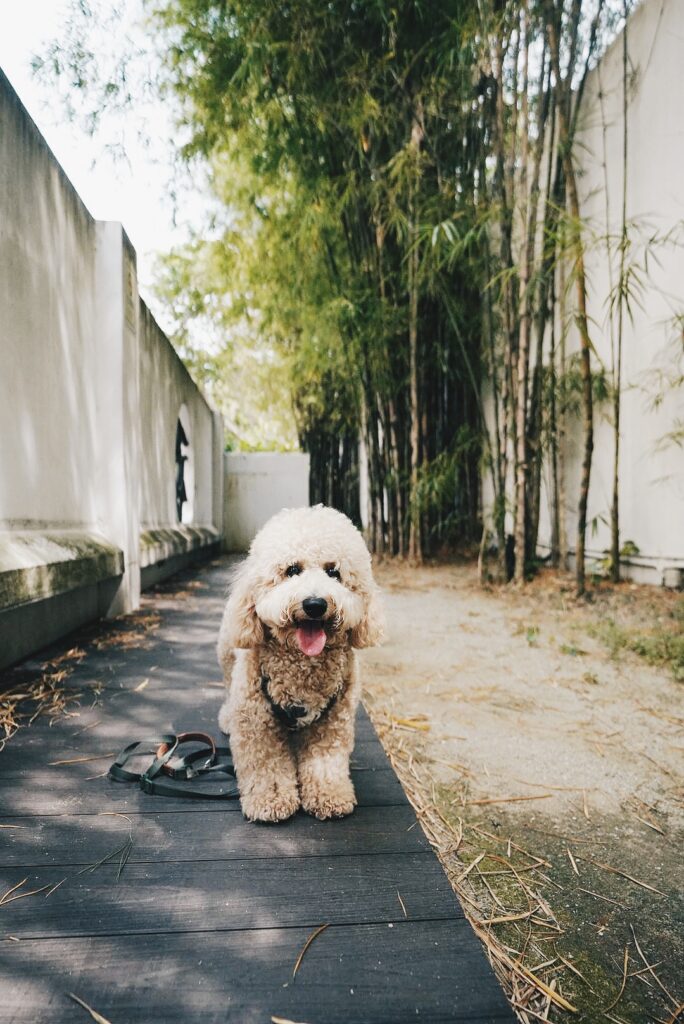 A necessary safety net
"Our biggest fear as pawrents is definitely [Kylo and Kara] falling sick," Denise considers the communication barrier with their furbabies, especially how they are unable to vocalise their concerns. "It's heart-wrenching to see them in pain and discomfort.".
Denise emphasises the importance of pet insurance for their pets. The promise of a life well-lived with their pawrents means giving them only the best — appropriate dieting, a healthy amount of exercise, and of course, a policy that guards against illnesses.
"In the early days with Sasha, pet insurance was unheard of. Unfortunately, by the time pet insurances were a thing, she could not be covered for her pre-existing conditions." without a policy that could potentially offset the costs of treatment, Denise and Jon faced a major financial setback. "Who knew a CT scan for your pawpals would be in the thousands?" she lamented.
*Bonus*
If Kylo and Kara could speak hooman for 7 days. What would you say to them/ do with them for that week?
"We'd tell them we love them very much and we'd do anything to ensure they are at their happiest and healthiest. We'd tell them there isn't a single member of our family who does not love them, and that they bring us so much joy into our lives.
I'd tell them they had a big sister Sasha, who taught us what unconditional love is and how we have become better humans through our experience with her. And with all of that, we'd give our all to ensure their forever with us is all worth it!"
* This blog is designed to be a community where pet owners can learn and share. The views expressed in each post are the opinion of the author and not necessarily endorsed by Pawjourr. Always consult your veterinarian for professional advice.