This article was brought to you by AON HappyTails.
He has long, dark hair. She keeps her brown hair short and trimmed. He is a cup of espresso — mellow and unassuming. She likens a latte — sweet and flavourful. These two individuals can't be further apart. But as James and Jacqueline point out, Mushu and Mafan are not just related — they're siblings of the same litter.
Having grown up with cats, it was no surprise that James would suggest adding a few to the family. Jaqueline however, was not originally a cat person. It took some convincing from her husband, but thankfully she has not regretted warming up to the idea. Mafan and Mushu have been a part of the family for 4 years now and have made invaluable memories.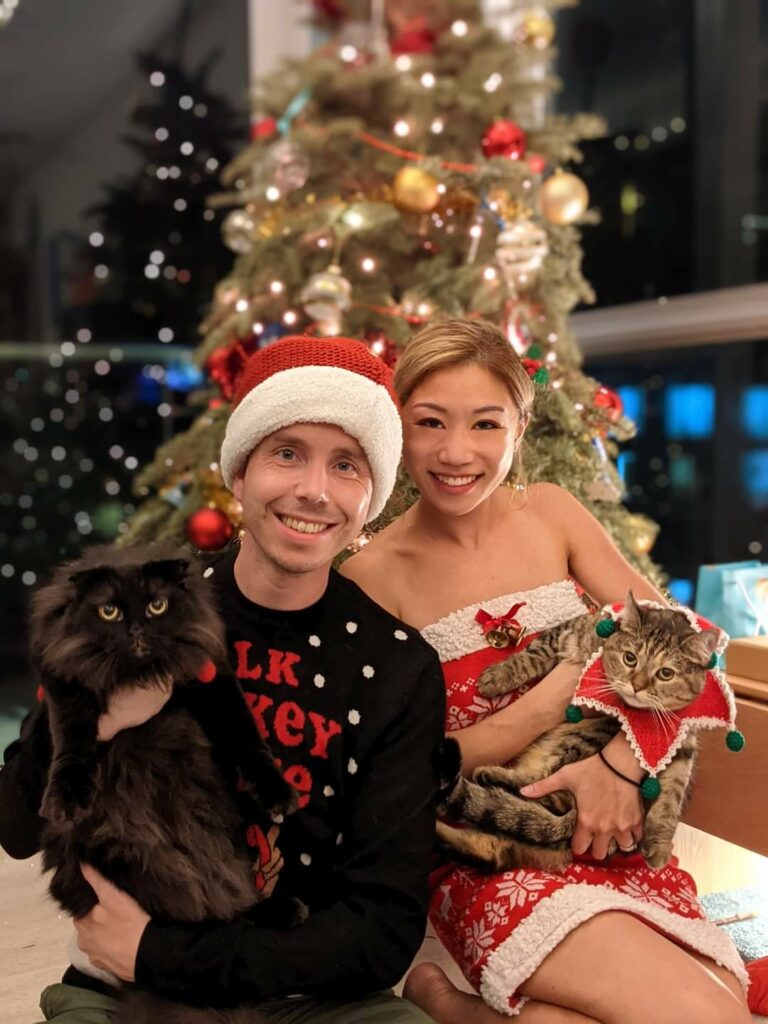 The duality of nyan
Mafan (tl. Mandarin, 'troublesome') is ever the curious cat, living up to her namesake. Where trouble is afoot, she is always nearby. The shorthair tails her pawrents around the house to make sure she always knows what's going on. Her brother, Mushu, is the honour student of the two. Smart and well-behaved, the charcoal-coloured feline prefers to tread on the side of caution. He is also quite the rat, always complaining to his pawrents about his sister whenever she misbehaves.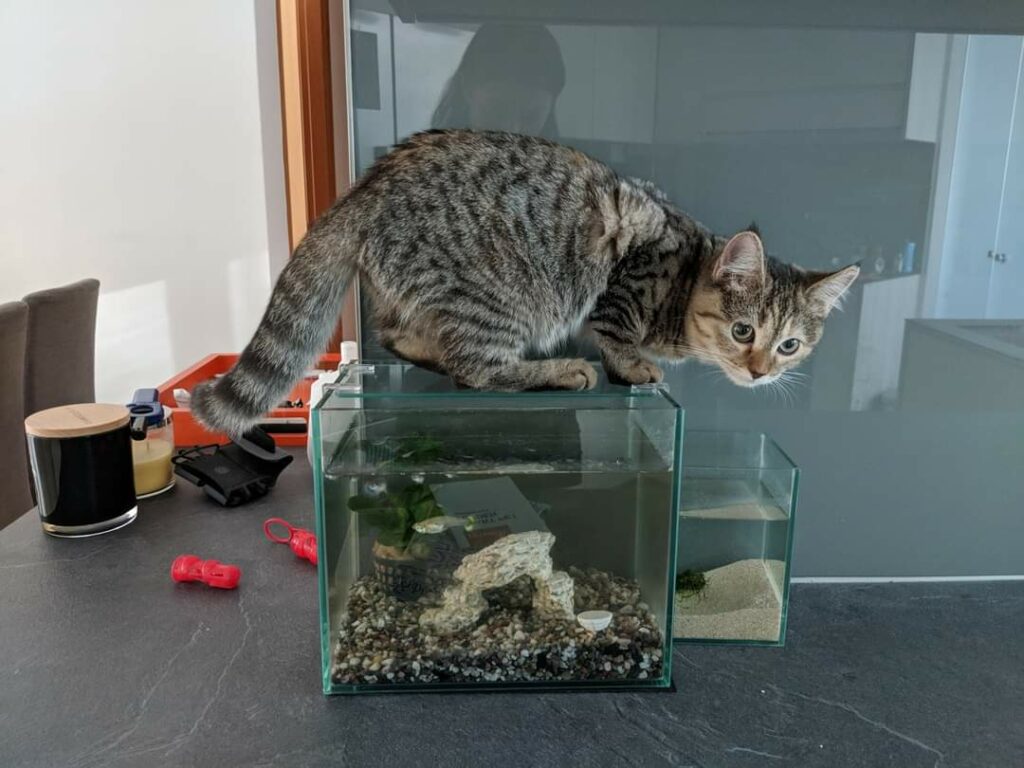 The pair owe their intuitive disposition to Jacqueline, who believes that if nothing else, "people must at least think our cats are smart." Mafan and Mushu can leap onto their pawrents' shoulders, and Mushu in particular has learnt to identify letters of the alphabet! Alas, despite the variety of tricks on their belt, they generally live very pampered lives with naps, boxes, and treats.
Growing concerns
James expressed concern over their pawpals' health and sought a form of reassurance that they could care for the felines in an unlikely scenario. On one occasion, the couple had moved to a temporary residence to wait out on home renovations. Fearing Mafan and Mushu might feel uneasy and escape from the unfamiliar environment, they bought trackers so they could always find their cats.
The thought of insuring their pets was complete happenstance. Shocked by the daunting expenses a friend had incurred while caring for a paralysed senior dog, the two decided to insure Mafan and Mushu while they were still young so that they can afford the best care for them.
"We picked Happy Tails because it was the only one we found which provides lifetime coverage." James said, "Other insurance plans only seem to cover cats until 13 years of age, and we clearly hope that Mafan and Mushu will live well beyond that!"James and Jacqueline also noted another reason for insuring Mafan and Mushu under Happy Tails — Happy Tails provides coverage for chemotherapy (the paralysed senior dog they had met also has cancer), as well as post-surgery expenses, which snowballs to ridiculous bill shock.
*Bonus Content*
Say Mafan and Mushu should speak hooman for 7 days. What would you say to them / do with them for that week?
"Right now they meow at us and it's really cute. We usually can tell what they want to convey – whether they want to be fed, have water topped up, or if Mushu wants to snitch on his sister to get treats.
"But I think if we understood what each other meant we would be arguing all the time. They might just be going "FOOD FOOD FOOD" and we would just be going "NO NO NO". So it's better that they stay meowing and we just continue talking nonsense at each other."
* This blog is designed to be a community where pet owners can learn and share. The views expressed in each post are the opinion of the author and not necessarily endorsed by Pawjourr. Always consult your veterinarian for professional advice.