Instagram Creator Accounts are perfect for pawrents looking to make the most out of their instagram experience. If you're looking to find out more about the relationship between your audience and the content you post, this article will bring you up to speed.
Detailed insights and analytics
Insights are pivotal to growing your presence on Instagram. By understanding how your audience feels about the content you create, you also understand what they want to see more of, and therefore better engage with them. Insights and analytics include:
Overview of Reach and Impressions
This basically refers to what people have done on your profile
Audience Insights
Audience insights includes the tally of accounts followed or unfollowed, the age range of your audience, where they are most likely to interact with you from geographically, and when they are most active
Content Performance
The performance of your posts, Instagram Stories, and IGTVs are measured through customisable factors like Impressions, likes, comments, follows, and many others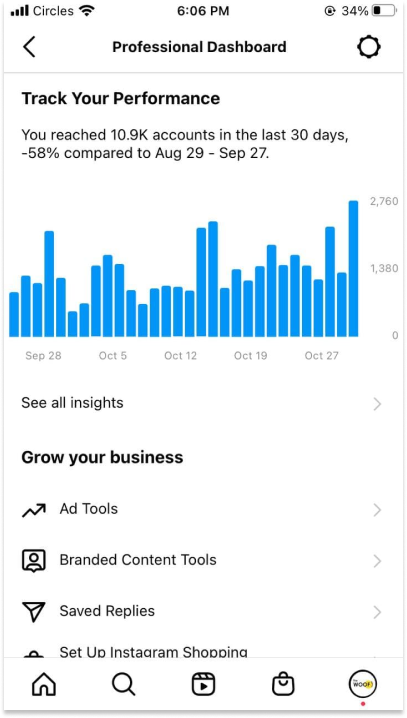 Streamlined Messaging
To make messaging easier and less cluttered, Instagram's Creator Accounts help to organise your messages into 3 boxes:
Primary
Your Primary Inbox is the tab that you'd like to see first. It will be set for keeping in contact with people you follow or interact with often. You will want to be notified whenever they reach out to you.
General
The General Inbox will be for followers interacting with you for the first time. Notifications are turned off for messages in the general tab, but you can always turn them on later.
Requests
Requests are messages from accounts that you do not follow. Spam-related messages also fall into this category.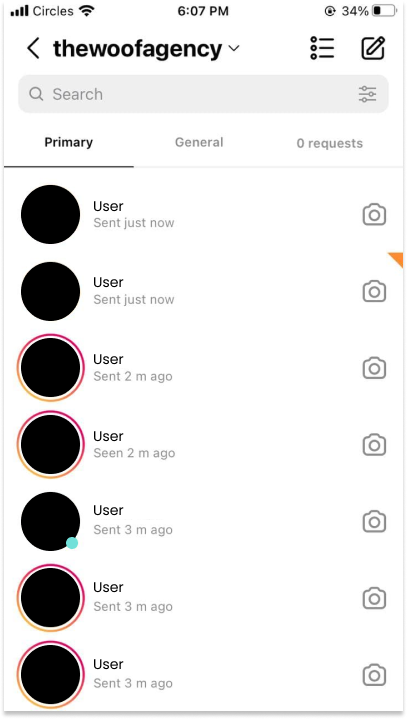 Flexibility to brand your name
Instagram Creator Accounts have the option to choose a category label that allows for other brands and companies to identify you. Many of these categories are better aligned for personal brands and influencers, rather than businesses. This way, you will be able to find something that resonates with your brand.
On the business side of things, category labels are great for classifying what you are specialised in. A brand who sees your profile will know at a glance if your values align with theirs, so it saves both your time and theirs!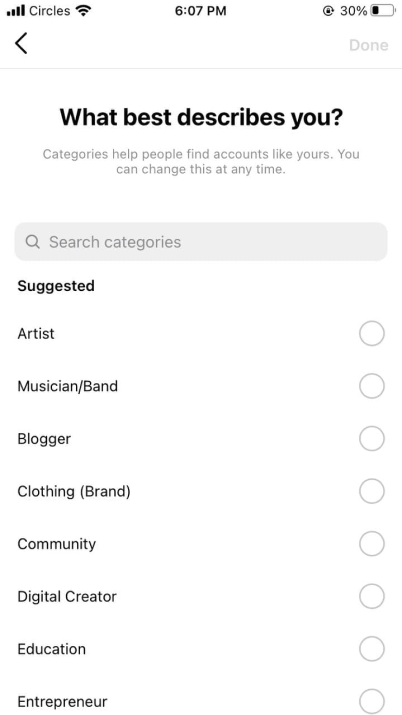 Shoppable Posts
For the inner entrepreneur in you, Instagram has an easy way to turn your followers into customers. Using a function known as Instagram Shoppable posts, you can link photos of your products — or products of brand partners — to the Instagram Shop catalog. Shoppable posts are great for promoting your personal fan merchandise as they allow you to combine valuable context (e.g. size options, colour palette, etc.) without cluttering your captions, and also gives a direct route to the shop.
Now that you are more familiar with Instagram's Creator Account functions, you will be able to make a more informed decision on setting it up. Are you ready to make the switch?
Image Credits : Cover Photo by energepic.com from Pexels
* This blog is designed to be a community where pet owners can learn and share. The views expressed in each post are the opinion of the author and not necessarily endorsed by Pawjourr. Always consult your veterinarian for professional advice.