Support your local pet-friendly businesses during Phase 2!
The dog-loving coffee making people over at @bellysbrew has recently rebranded and opened up a cafe – named TWO X FOUR.
Inspired by the success of their home-based business, cultivated by their desire to provide good causes for dogs– the owners of TWO X FOUR have worked hard to ensure the comfort of you and your pets here at their exciting new cafe.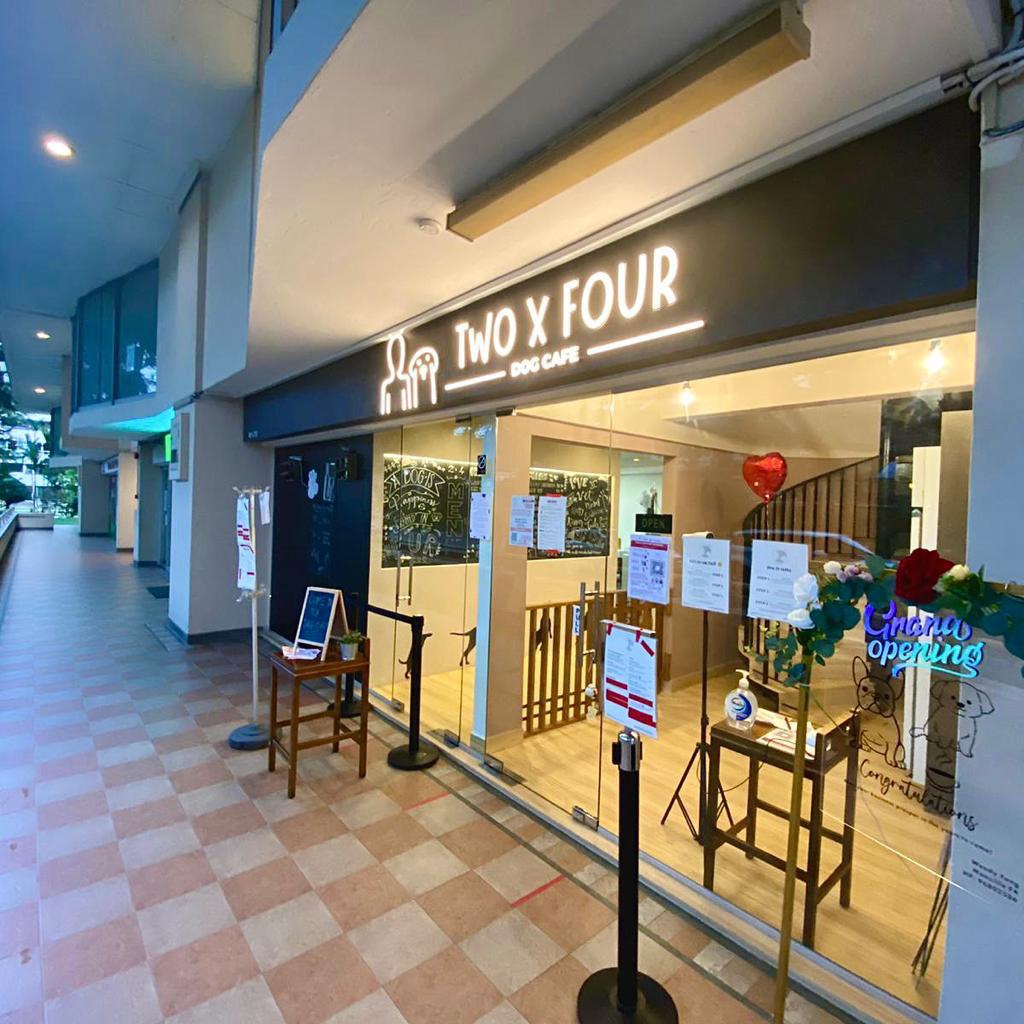 Located at 2 Pandan Valley, Acacia Court #01-210 S(597626), the cafe boasts an attractive and bright storefront. It's definitely not hard to miss!
The air-conditioned 2-level cafe is designed to best accommodate you and your pups. While dining in, you can even enjoy a great view from the cafe's second floor. Plus, the cafe's stylish use of metal hardware and wood provides a cozy urban chic interior that will definitely feature nicely in any social media post.
Most notably, their feature wall is an excellent photo-taking spot for your dogs. Uplift and cheer up your pet's mood by having them "fly"!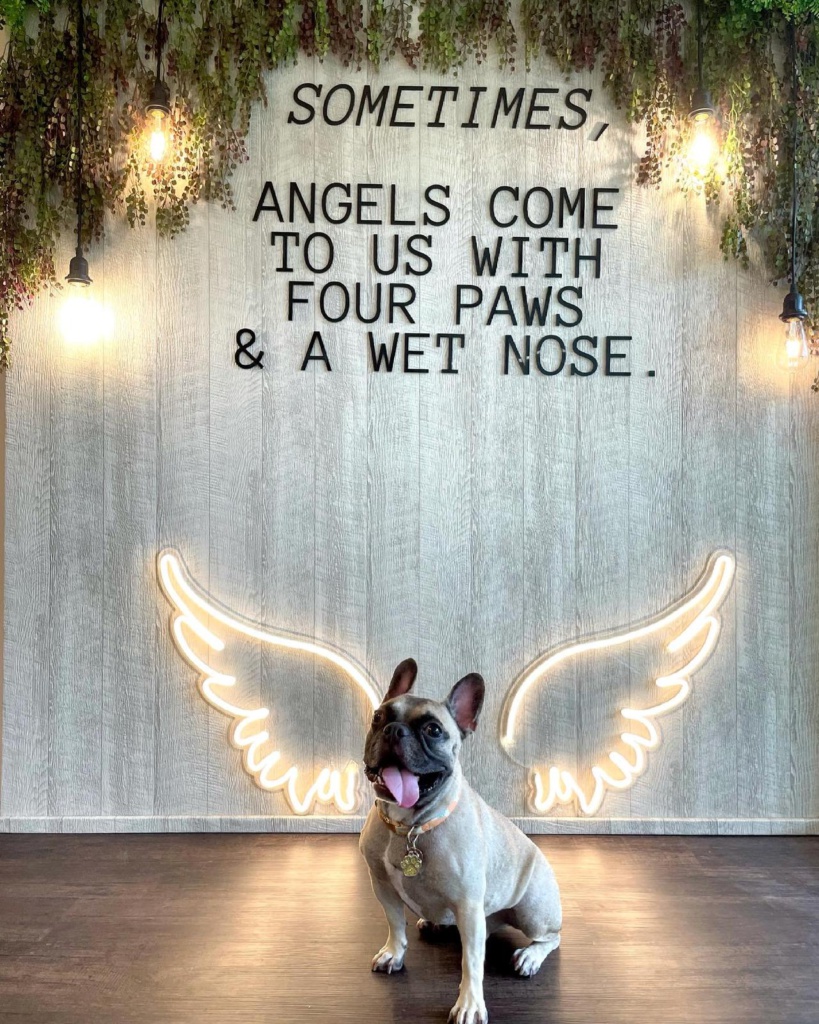 Unfortunately, due to Phase 2, TWO X FOUR is no longer accepting dine-ins. However, they are now offering their services through deliveries and takeaways! They have retained most of their original menu, making sure to provide options for both humans and dogs. We took a look at some of their enticing offerings. Do give them a try!
For the human menu: They are offering their Chef's special Fish and Chips ($14.90), along with Creamy Carbonara ($12.90), Ah Long's Chick 'n' Chop ($13.90) and Seafood Aglio Olio ($14.90). Do take note that this list is not exhaustive.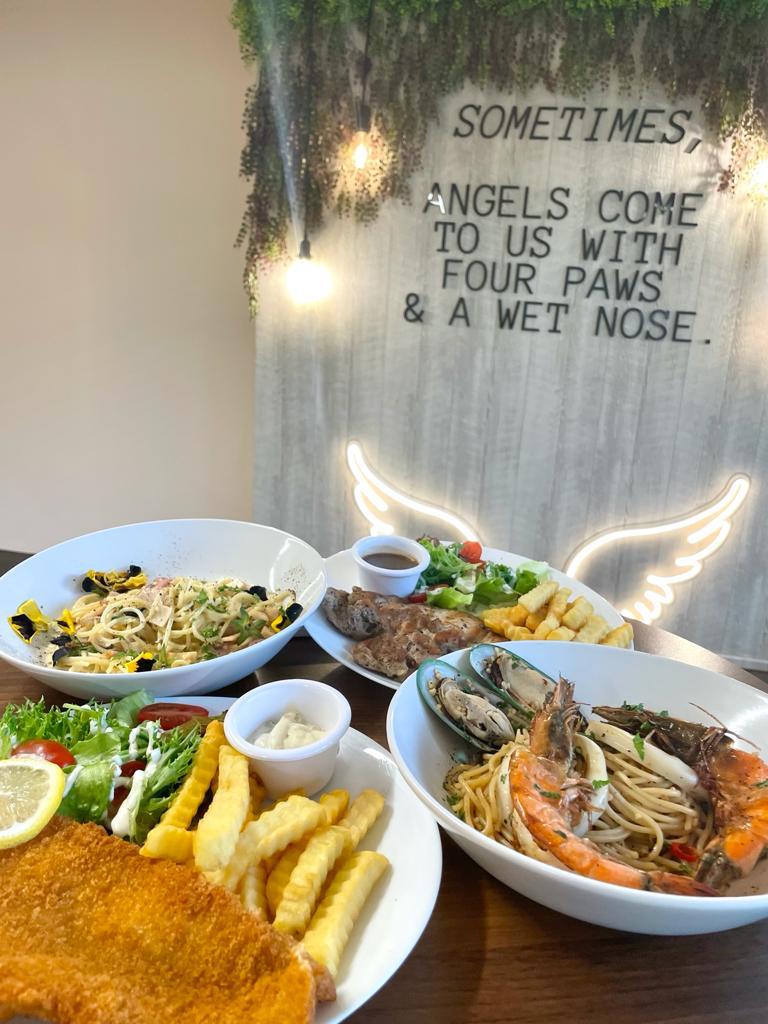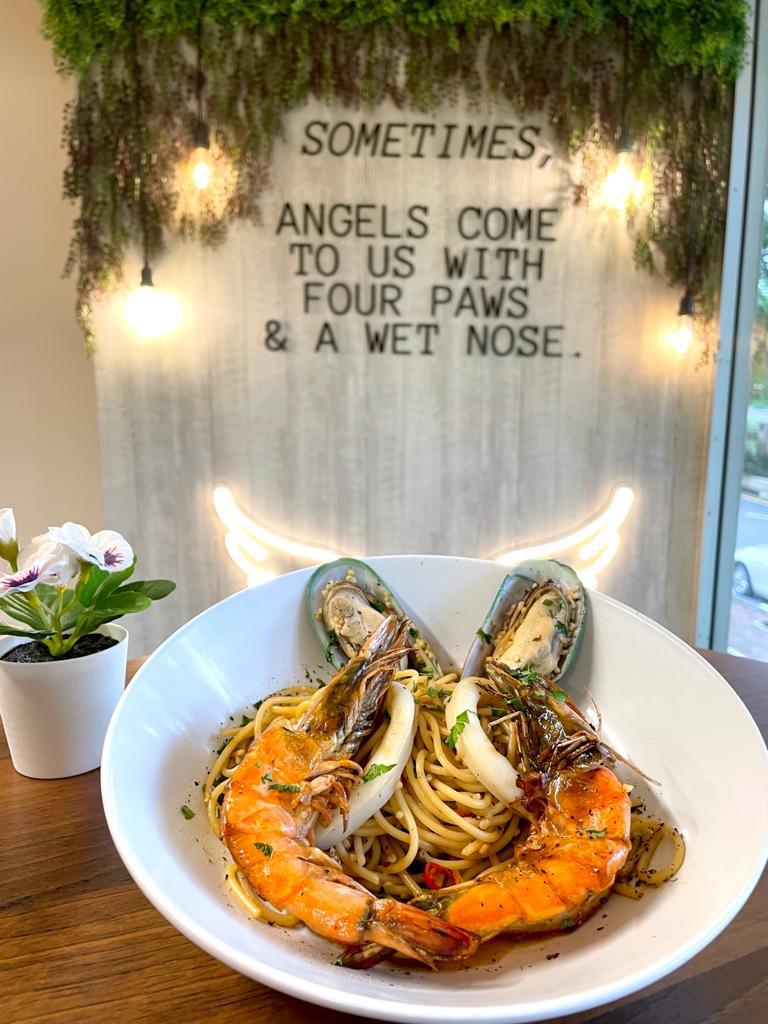 We were most impressed with their Seafood Aglio Olio which featured two large mussels, squid rings and prawns. We could barely see our noodles amidst all that seafood-y goodness.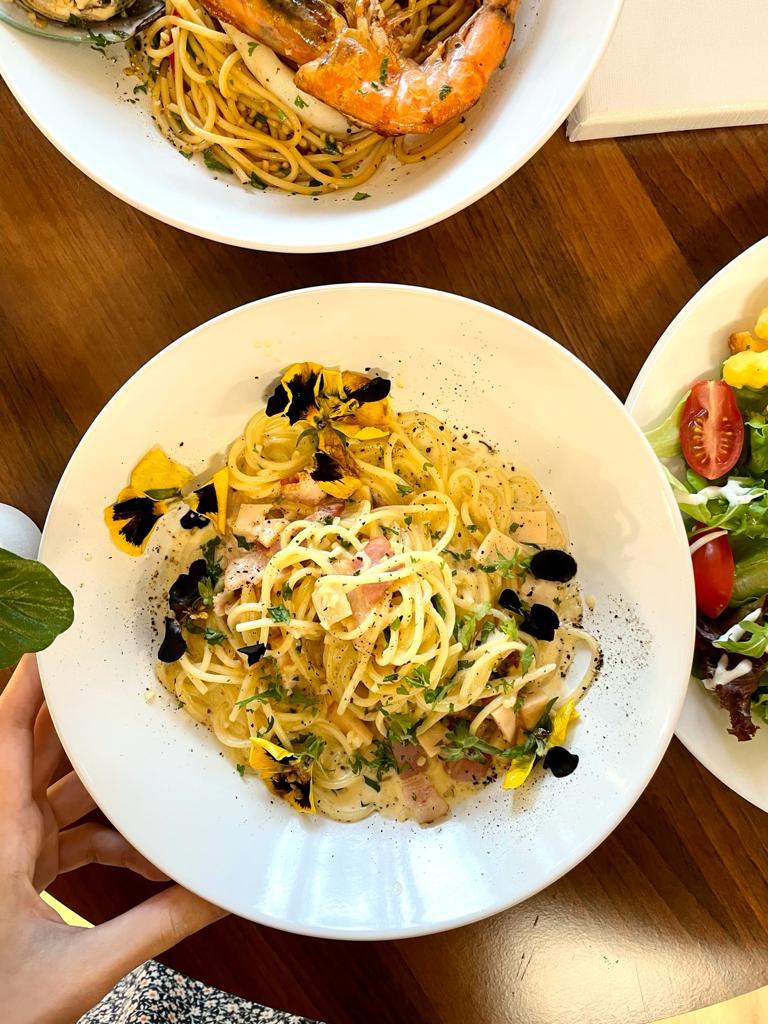 Their creamy carbonara is a sight to behold, as well as a feast for your stomachs.
The items on their menu are relatively inexpensive. All range less than $20, making them an excellent choice for the days when you feel like splurging, yet desire to eat luxuriously. As a special treat, they are also offering 20% off all food items and 10% off all drinks from 19 May to 13 June.
---
That's not all! As a dog-friendly restaurant, they have also worked hard to provide a menu for dogs. Our office doggos, Dexter and Oolong, were given a chance to try their scrumptious variety.
We received their Bobby's Signature Meatballs 5pcs ($5.90), Daisy's Signature Meatballs 5pcs ($5.90) and Shepherd's Pie 180g ($6.50). You can view the full list of ingredients and menu items down below. Each item of the menu has been accessed and made suitable for your furkids to enjoy!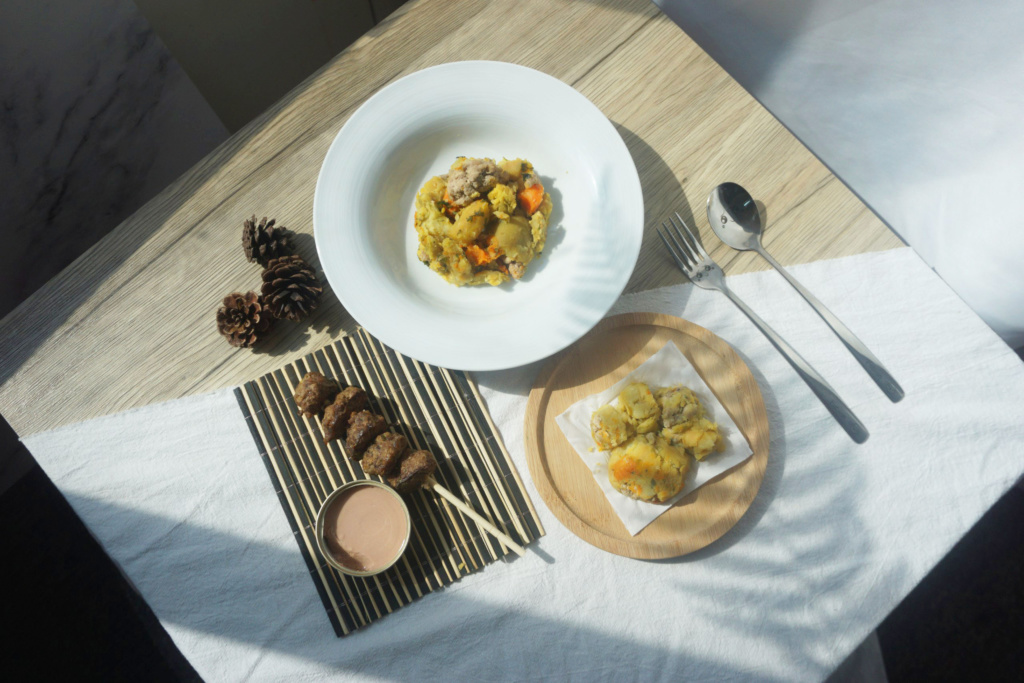 The presentation and look of these doggy meals had Dexter and Oolong drooling with anticipation.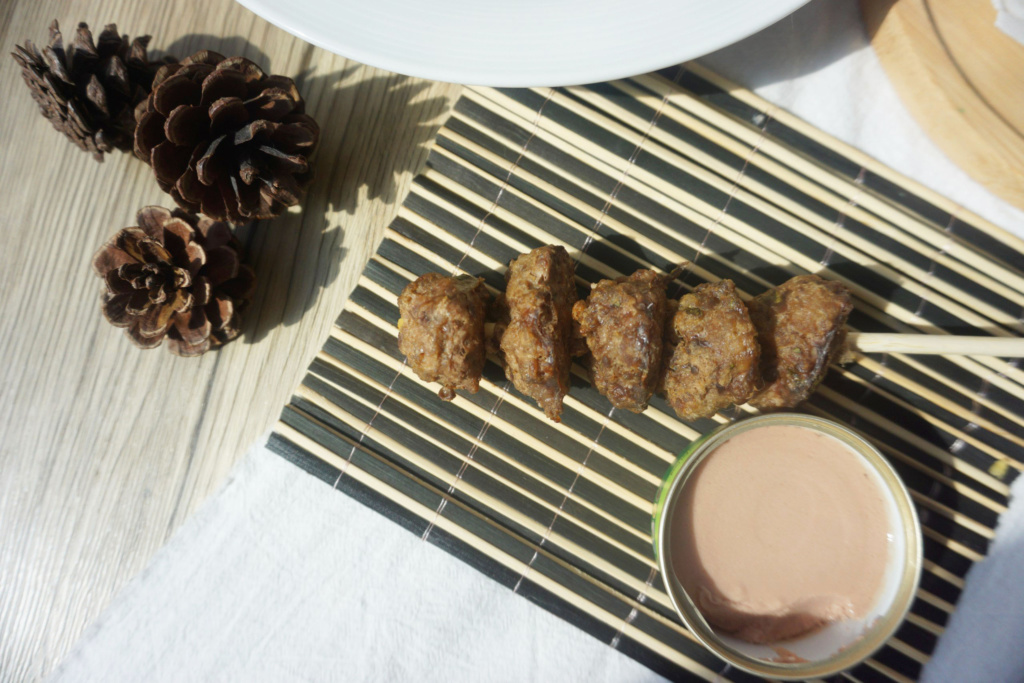 Bobby's Signature Meatballs is made out of grass-fed ground beef, plain and all-natural yoghurt, egg and flour. Each meatball was perfectly portioned into bite-sized pieces that were easy for Oolong to consume.
On the other hand, Dexter opted to try the Shepherd's Pie which is made out of sweet potato, pumpkin, carrot, broccoli and ground pork.
For their doggy meals, you can also opt to add in coconut oil or honey for that extra Oomph!
Besides offering meals, they also have a selection of doggy desserts such as Salmon Egg Tart and Frozen Fresh Fruit Treats.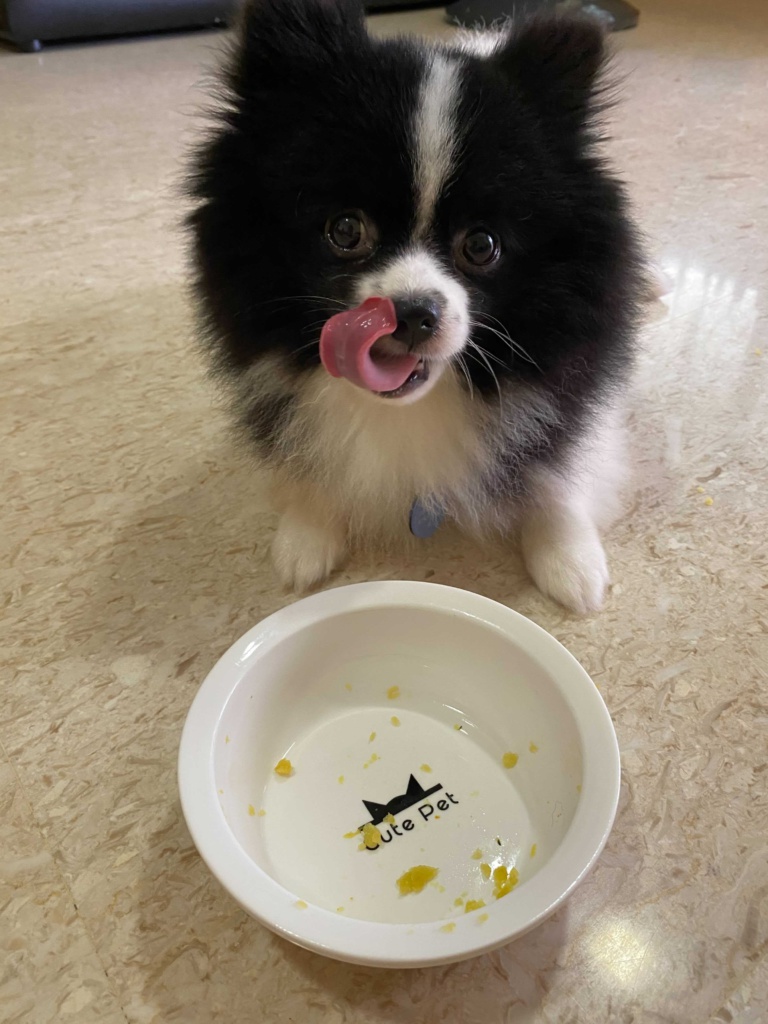 Yum! For a small dog, he certainly ate his weight in pork and potatoes!
You can get both human and dog menu items delivered by placing an order online or via their Facebook account. You can also check out the full list of offerings through their social media accounts.
Treat paw-selves! Try out TWO X FOUR's food and do your part to #supportlocal during these difficult times.
---
* This blog is designed to be a community where pet owners can learn and share. The views expressed in each post are the opinion of the author and not necessarily endorsed by Pawjourr. Always consult your veterinarian for professional advice.