Hi there! I'm Denise.
My Bulldog, Boo, has been always been an angel on fours. It's just like any other relationship where there are ups and downs but it's just me compromising with her all the time (haha!).
Nevertheless, she is really one of a kind. You can say she's my soulmate.
Boo's Intervertebral Disc Disease (IVDD) Changed our Lives
Boo has always been the priority in my life so her diagnosis did not deter me from loving her. However, I guess with IVDD, it requires much more effort to care for her now.
She is unable to walk, pee or poop on her own, so she requires somebody to empty her bladder every couple of hours. I can't spend late nights out with my friends as I have to be back home to check on her and give her nightly massages. For almost 2 years, I also gave up my bed and slept on the floor with her.
Honestly, it was so tough during the first few months, I was financially and mentally drained. But it gets better with time as we start to understand her schedules and needs, and of course with help from my family members. Emotional support was very crucial. Dog cafes and dog runs are places I avoid, instead, we go to pet-friendly places. Basically, every action I take has to cater to her.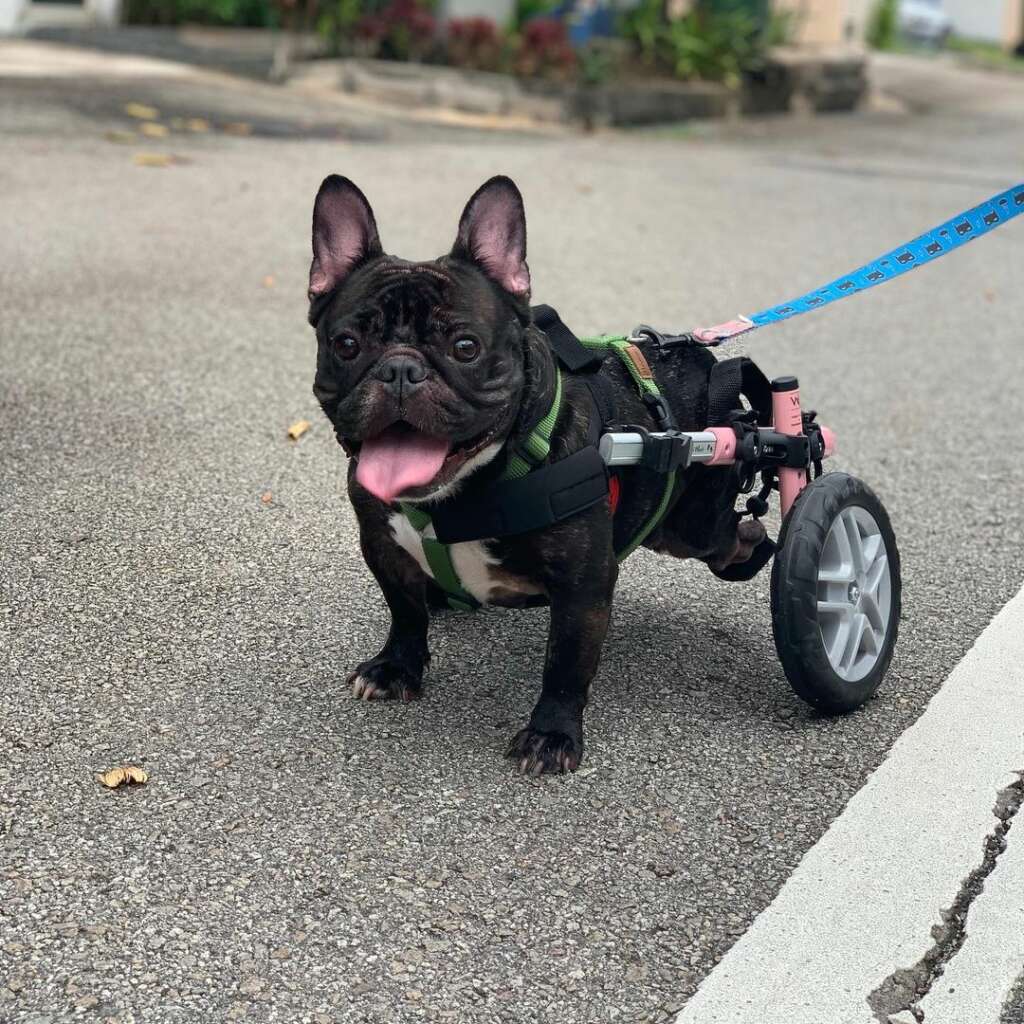 Discovering Aon Happy Tails Pet Insurance
As a breed, French Bulldogs face a long list of medical problems and sadly to say it was because of humans. The best-looking dogs were bred to meet the market demands which resulted in common medical conditions such as IVDD.
I found out after researching pet insurance that Aon Happy Tails was the only one that covers surgical and its breed issues. After some research, I found out that Aon Happy Tails was the only one that covers surgical costs as well as hereditary and congenital conditions. At that point in time, it was extremely crucial for me as the surgical intervention of IVDD is expensive.
I signed up to be covered by them at Pet Expo (don't we all miss them). They offered promos for the first year and a couple of free gifts. It was very easy. Basically, all you need to do is sign up, consult a vet to sign and approve a document stating your pet's medical condition and send it back. We were insured just like that. It was fuss-free.
Claiming Process
Well, Aon Happy Tails covers breeds medical issues like IVDD. Boo is afflicted with a serious case of IVDD hence surgical intervention is needed. I remember I paid close to 14k on Boo's surgery and her stay (excludes X-ray and all the miscellaneous tests). Through Happy Tails, I was able to redeem around 5-6k (Don't quote me on the value! I claimed 2 years ago).
At that point in time, I was so relieved about owning the insurance. The best part was I did not even get the most expensive plan they provided.
Claiming via Aon Happy Tails was so easy as well. Surprisingly, their helpdesk was incredibly responsive and helpful. Just submit all necessary documents and they will get back to you on the claims.
** We recommend interested pet owners to engage in their own self-research for Aon Happy Tails. Do note that the claim amount quoted by Denise is not an accurate representation of the reimbursement rate.
Advice to Pet Owners
Avoid thinking of insurance as taboo!
It is always good to keep informed on your pets' medical needs at any stage of their lives. Always do your research on the coverage you require out of insurance, e.g X-rays, surgery, MRI.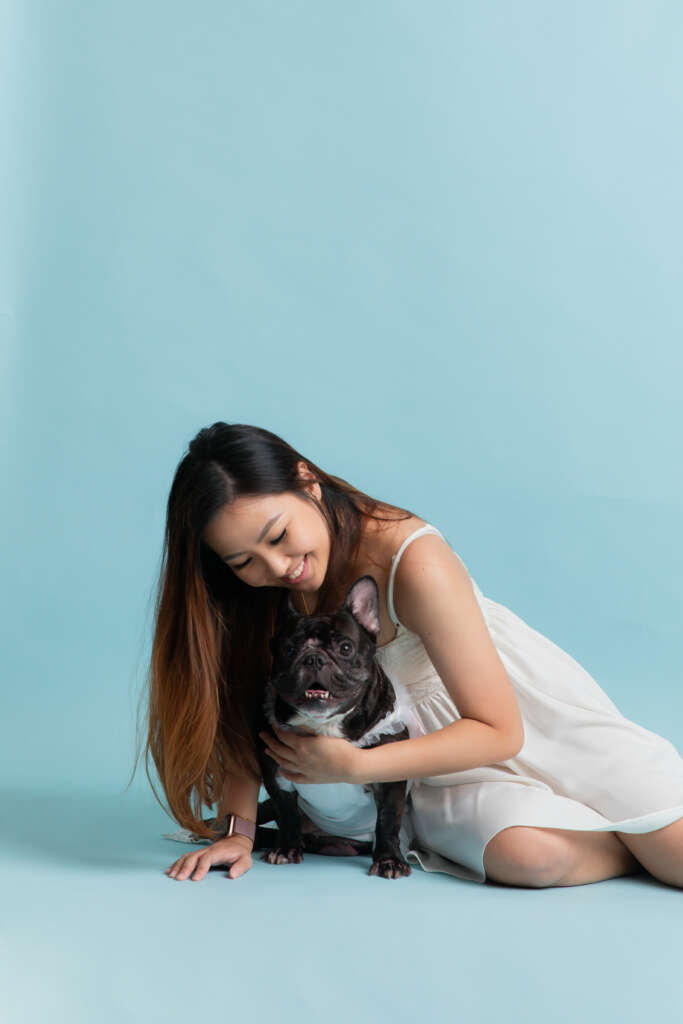 Of course, I am not advising you to purchase pet insurance that you can't afford. Just don't ever give up on your pet due to expensive medical bills. There are always solutions to your problem.
Remember, all your pet has is you.
You are their whole lives.
---
Aon Happy Tails pet insurance covers a wide range of illnesses and medical conditions such as:
Luxating Patella
Hip and Elbow Dyplasia
Cherry Eye
Glaucoma
Intervertebral Disc Disease (IVDD)
Femoral Head and Neck Excision
** DISCLAIMER: There is a ninety (90) days waiting period for sicknesses and a twelve (12) month waiting period for Specified Hereditary and Congenital sicknesses from the policy's first commencement during which sicknesses claims are not payable.
During the twelve (12) month waiting period, if conditions or symptoms of IVDD begin to emerge, it will be considered a pre-existing condition and will no longer be covered by Aon Happy Tails.
For more information, you can also check out their dedicated online portal which helps pet parents obtain a library of pet-related information, as well as ensure their sign up process is smooth and easy to access. You can also access their pricing plans via their website. Simply enter your details and get a quote!
With Aon Happy Tails, rest assured your pet is in safe hands.
Follow Denise and Boo on Instagram.
For more information about Aon Happy Tails pet insurance, check out their Instagram or Website.
* This blog is designed to be a community where pet owners can learn and share. The views expressed in each post are the opinion of the author and not necessarily endorsed by Pawjourr. Always consult your veterinarian for professional advice.