The pandemic saw an increase in stay-at-home orders, with many individuals struggling to cope with the effects of minimised social contact.
For Sheryl, whose mental health has greatly affected her daily life – the enforced lockdown caused by the pandemic affected her with cabin fever, a condition that threatened her well-being.
Yet, her saving grace came in the form of a loving kitty named Princess.
We talked to Sheryl to learn more about the importance of mental health awareness, especially with regard to the pandemic. We also learnt about the positive aspects of pet ownership, and how owning a pet might help one get through even the darkest of times. Her story is as below:
Sheryl's Mental Health
Prior to covid and lockdown, I was already struggling with anxiety and depression.
I was lucky to be able to travel a lot because of my job, and travelling helped a lot in coping with depression because I got to visit new places and meet new people all the time.
When the decision for the lockdown was announced, I mostly felt relief seeing the scale of the pandemic. But once I was able to think about what that meant for me, I started panicking. I wasn't ready to deal with the mental health issues that could come up with lockdown, like cabin fever.
Meeting Princess
A colleague who knew about my mental health recommended getting a cat to keep me company at home, and showed me videos of Princess (then Tallulah) at the shelter.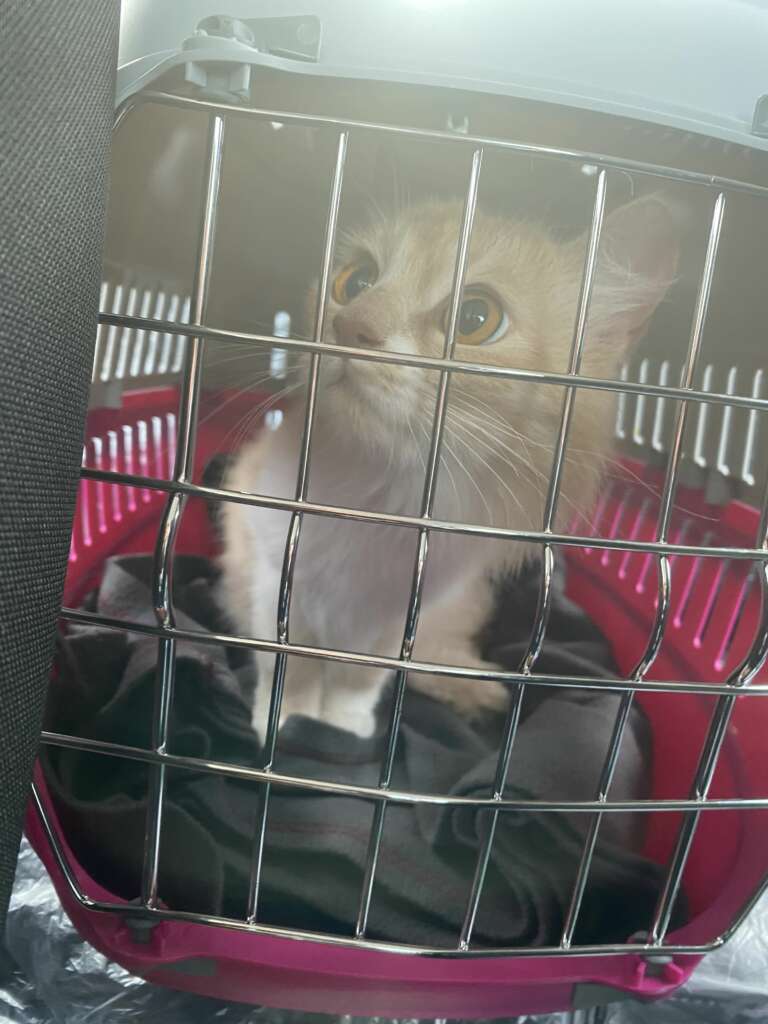 I've always wanted a pet but because of the frequency that I used to travel, never dared to commit to one unless I knew I could give it enough attention. I started researching the cost of having a pet, veterinary care, relocation, etc.
Talking to my therapist, we agreed that adopting a cat will definitely help with my mental well-being, but only if I was sure I could properly care for her and not cause additional stress and anxiety for myself.
The lockdown was the perfect opportunity to do that.
I met Princess and immediately fell in love.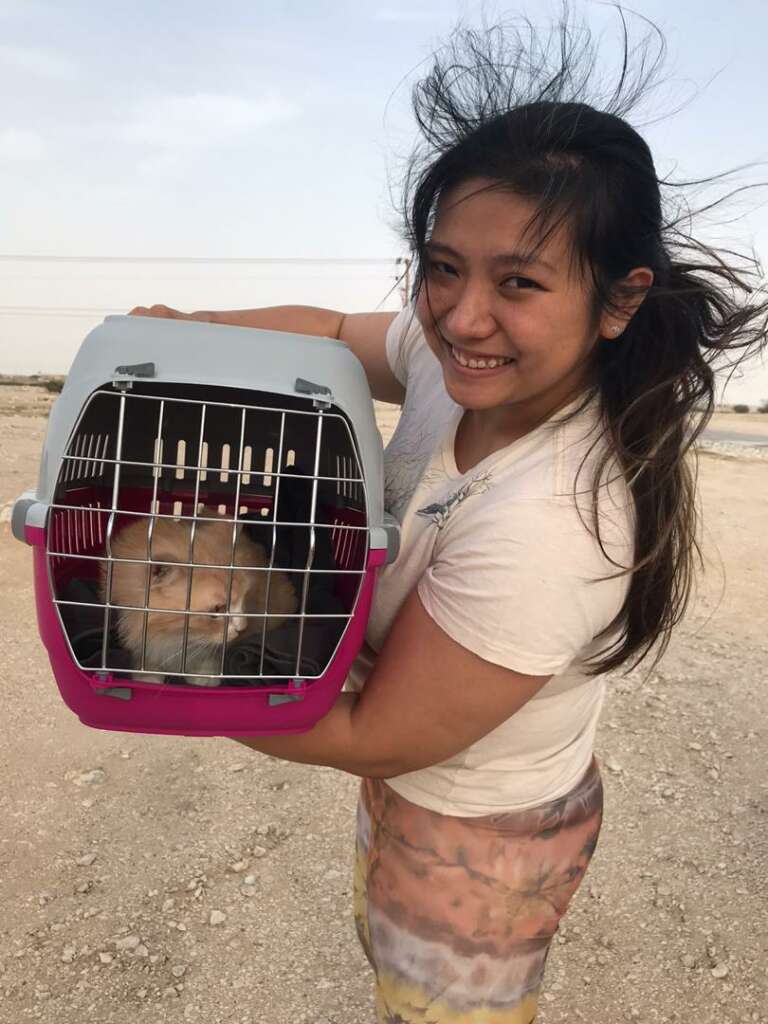 Having Princess at home helped establish a routine both for me and her – feeding, playtime, etc, even down to cleaning her litter box.
She gave me purpose – to give her the best life she could have.
Plus having that cute little face around all the time, and all the cuddles, help with serotonin boosts.
Throughout lockdown, I never experienced cabin fever like I thought I would because I had Princess around all the time. I knew friends who were desperate to go out, but I just wanted to stay in and spend time with my baby girl.
Sure, I've had times when I started feeling claustrophobic at home, but P would want to cuddle or run over asking to play, and then I'd forget about all of that.
Cats as a Source of Comfort
Cookie came at a time where I was looking for a companion for Princess. I was about to adopt a little boy from a rescuer, but I found Cooks (or more like she found me). She was getting kicked by people on the street trying to shoo her away. I couldn't take it and brought her home, hoping to rehome her. Instead, I decided to keep her to reduce the stress of re-introducing another cat to Princess.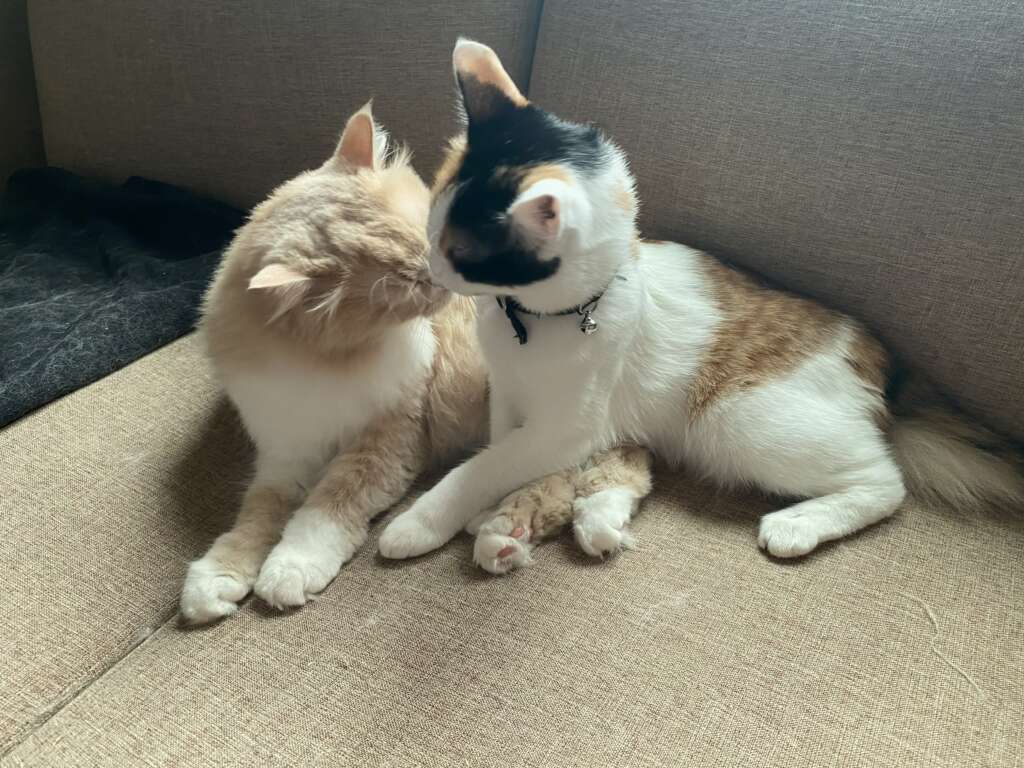 Cooks is the cutest thing. She cracks me up all the time, and I suspect she gives me more of a serotonin boost than Princess does because of all the dumb things she does to make me laugh. She's also the most loving one out of the three. She loves unconditionally and is also the one who's most in tune with my moods and emotions. She'll be the first to run to me when I'm upset and cuddle with me even though she's not usually a cuddly one.
Monkey (formerly Sweetie) was rescued from the street when she was about 9 weeks, with a severe upper respiratory infection that caused her to go blind, and eventually losing both her eyes. She was a super shy and sweet girl when I met her and I just fell in love. I couldn't deal with seeing her in the rehoming display box and brought her home. She really grew into her own character and got so confident at home. She was climbing everything and therefore her name.
She's the baby girl of our family – the one who cuddles with me every night, but also the one who terrorises her sisters all the time.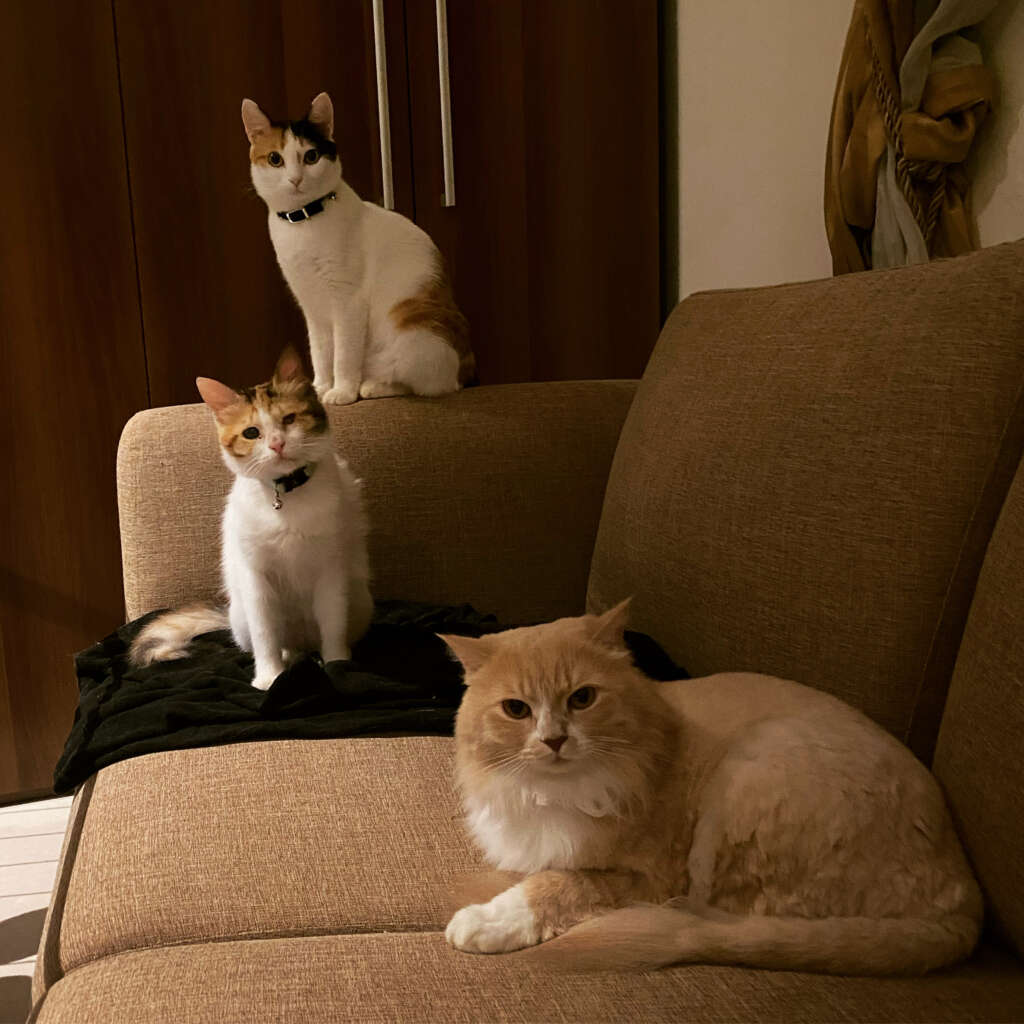 I think having 3 cats is a great thing because they can feed off each other's energy and play with each other. I don't have to worry about them when I was back in the office. It helped me alleviate the anxiety worrying about whether Princess would be bored at home alone when I was out.
It's been a year and a half since bringing Princess home, and about 6 months since bringing Monkey home. I'm even off antidepressants right now (after consulting with my doctor and therapist of course) because I've been doing so much better mentally ever since the girls came into my life.
Mental Health and Pet Ownership
I do not necessarily think seeking pet companionship as a means to improve mental health would be productive as it comes with responsibilities, and its own challenges and stressors. I've seen many pets being dumped after restrictions were lifted, and that isn't cool at all.
I think there are a lot of considerations before getting a pet. There are a lot of upsides to it, but also potential stressors to consider. If you've thought through all the potential challenges as well, then I would say by all means get a pet because it can help so much with mental well-being.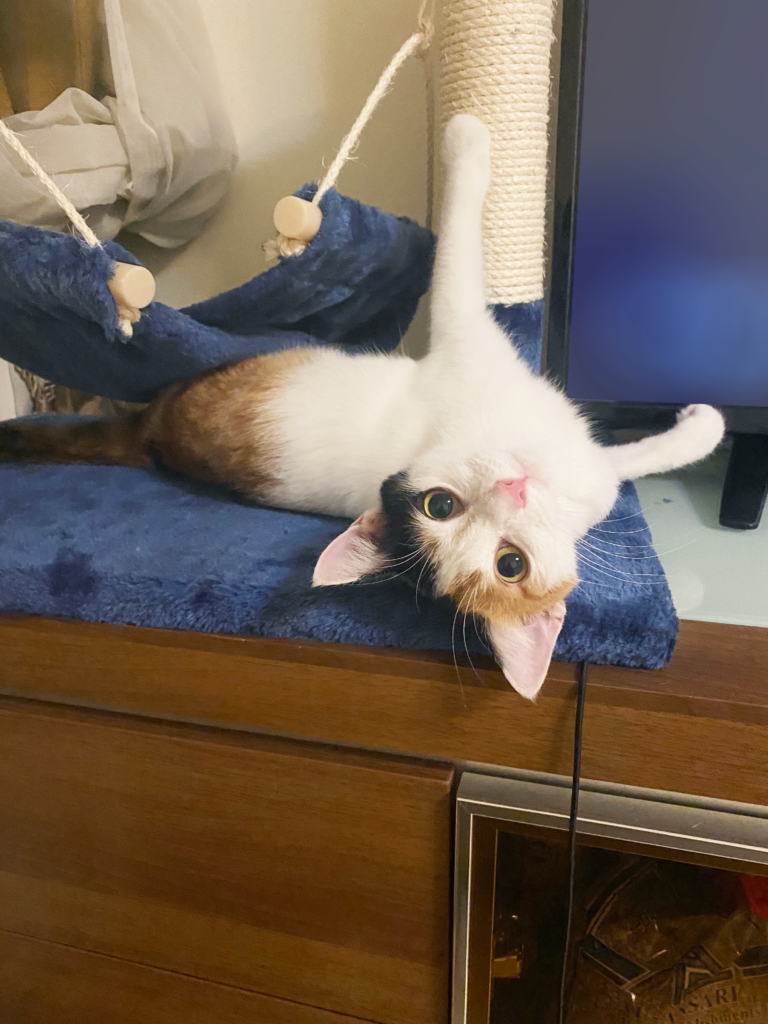 I have a friend in Europe who is in the midst of getting a PTSD service dog who is specifically trained to help with her needs. So that's another example of how pets can help with our mental health, but with considerations in mind.
---
Thank you Sheryl for taking the time to share with us your story.
For those struggling with mental health, feel free to check out these helplines for further assistance.
If you, or a friend have a similar experience, or have a heartwarming pandemic-related tale to tell – reach out to us here.
* This blog is designed to be a community where pet owners can learn and share. The views expressed in each post are the opinion of the author and not necessarily endorsed by Pawjourr. Always consult your veterinarian for professional advice.