Featured Photo Credit: @myyzephyr
The Woof Agency has partnered up with KAKATO to locate 2000 pet owners to promote their premium canned food. Unlike other paid campaigns, KAKATO has not set any requirements, thus inviting any and all SG-based pet owners to sign up as part of their promotional campaign!
Sign Up Process
I recently tried the campaign myself, as I found myself enticed by the promised ease and fun bonding experience it offers. The sign-up process was indeed simple and quick to complete. Interested parties only need to sign up through the form located on the Woof Agency website.
The campaign offers two methods of gaining reimbursement.
Purchase KAKATO cans yourself for SGD30 compensation
Opt for delivery for SGD20 compensation
Further details can be found below.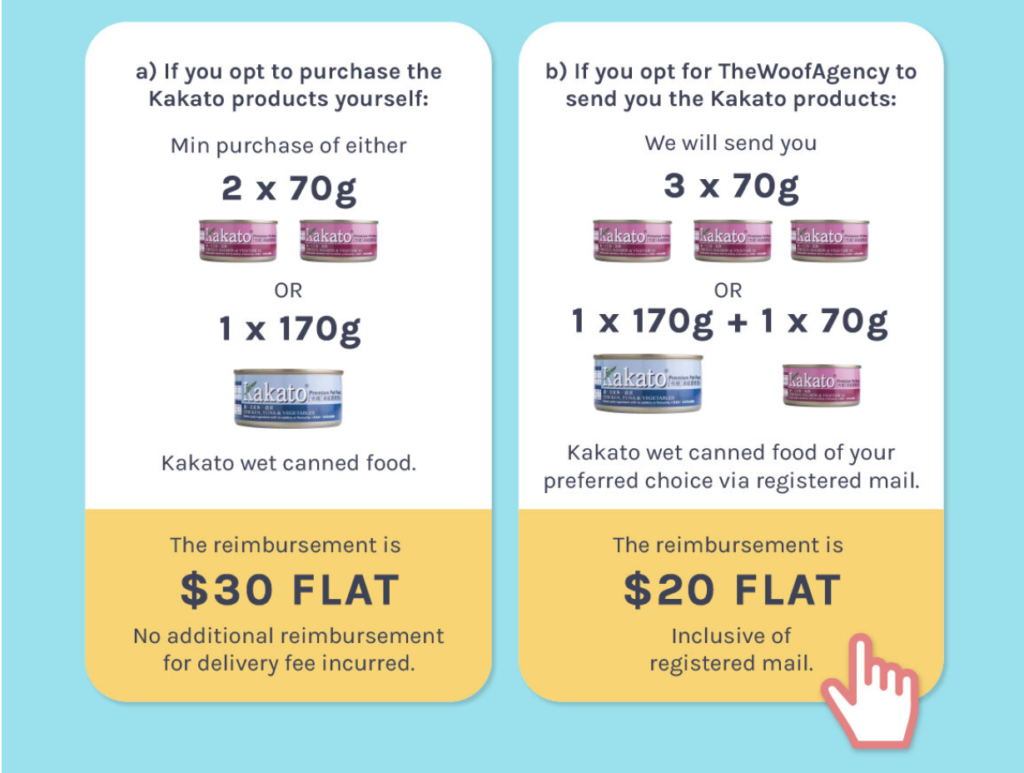 I opted to purchase the cans myself, which were relatively inexpensive and easy to find. You can buy Kakato cans directly from their SG online store, https://sg.maxipronline.com/.
The campaign also provides the option for you to post on Instagram and/or Facebook. They are not strict on sign-ups so a way to hack the system is to post multiple times across different accounts. That way you can best maximise the campaign's reimbursements!
Earn up to SGD120 by posting multiple times across several accounts!
Posting on Instagram
I chose to post via my cat's Instagram account. Since the said account was relatively new and had few followers, my deliverables were as such: IG post and an IG story.
The campaign sets different deliverables according to your follower count, so remember to follow the instructions provided carefully!
I found the experience extremely entertaining. My cat, Sir Nicky, greatly enjoyed the experience and seemed eager to try out the canned food. As a relatively old (and picky) cat, I wanted to ensure the best for him. Kakato is great because:
Premium meats are sourced from the finest farms in New Zealand
Hormone-free and safe from diseases
Fish meats are 100% seawater, dolphin-safe, and from sustainable sources.
Did I mention that their food is suitable for both cats and dogs?
Sir Nicky tried out their Chicken and Pumpkin flavor, which he loved and finished within a matter of minutes!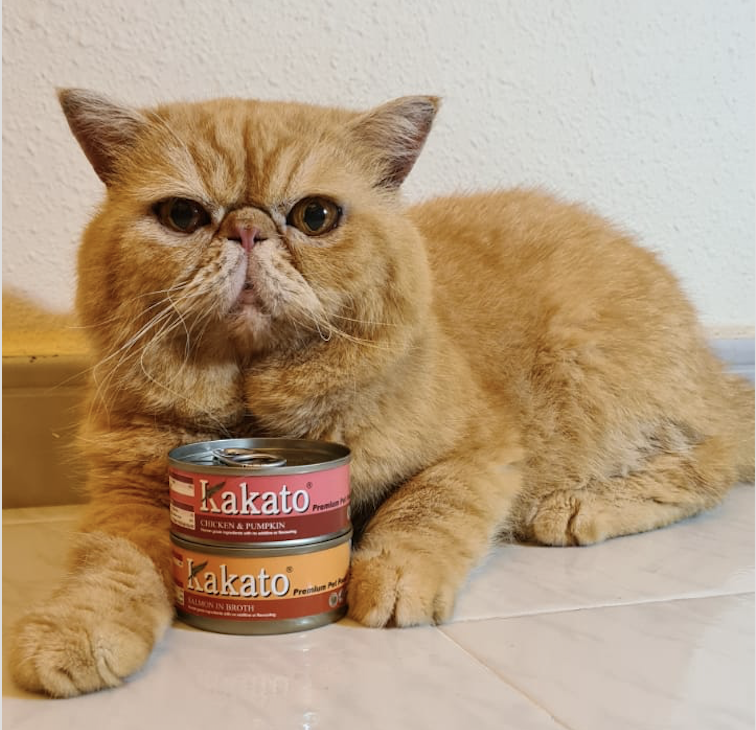 Taking the campaign pictures together was also a great bonding opportunity for the both of us especially since I have been busy with school work. I think Sir Nicky liked the amount of attention I pandered towards him during the photoshoot too!
Overall, it was an amazing and smooth sailing experience. We posted the deliverables soon after and I was able to claim my reimbursement with ease. If you have completed or are thinking about participating in this campaign, remember to fill out the forms sent by Woof Agency ambassadors to claim your payout!
So, what are you waiting for?
The Kakato Campaign is ONGOING! If you are a pet owner, or know someone who owns a pet, sign up now at bit.ly/kakato2021 and claim your benefits today!
* This blog is designed to be a community where pet owners can learn and share. The views expressed in each post are the opinion of the author and not necessarily endorsed by Pawjourr. Always consult your veterinarian for professional advice.