Are you a pet owner who is still in school?
How do you find yourself juggling schoolwork and pet ownership?
For Reese's owner, adopting Reese was the best decision ever made. However, adopting her prior to the lockdown proved to be a challenge, as she had to continually adjust her lifestyle to fit the changes caused to her schooling and Reese's needs.
We reached out to hear more about her pet ownership journey.
1. Hi there! Tell us more about your relationship with Reese.
I got Reese just before CB, on the 5th of April 2020. Before that, I had always wanted a dog after our previous dog, Rusty, passed away in 2018. My parents said that we were not allowed to get another dog as it would be too big of a responsibility.
After taking my PSLE in 2019, I was determined to get a dog and started to save my allowance. I researched how much I would need to save up in order to be able to provide for the dog and convinced my parents to let me get one.
In March 2020, a dog farm had shut down with around 200 dogs left homeless. It was publicised in the newspaper with many people attempting to rehome the dogs. Stars Veterinary Clinic was in charge of caring for the dogs in the meantime. We were very lucky as one of my mother's friends shared the vet's contact with her.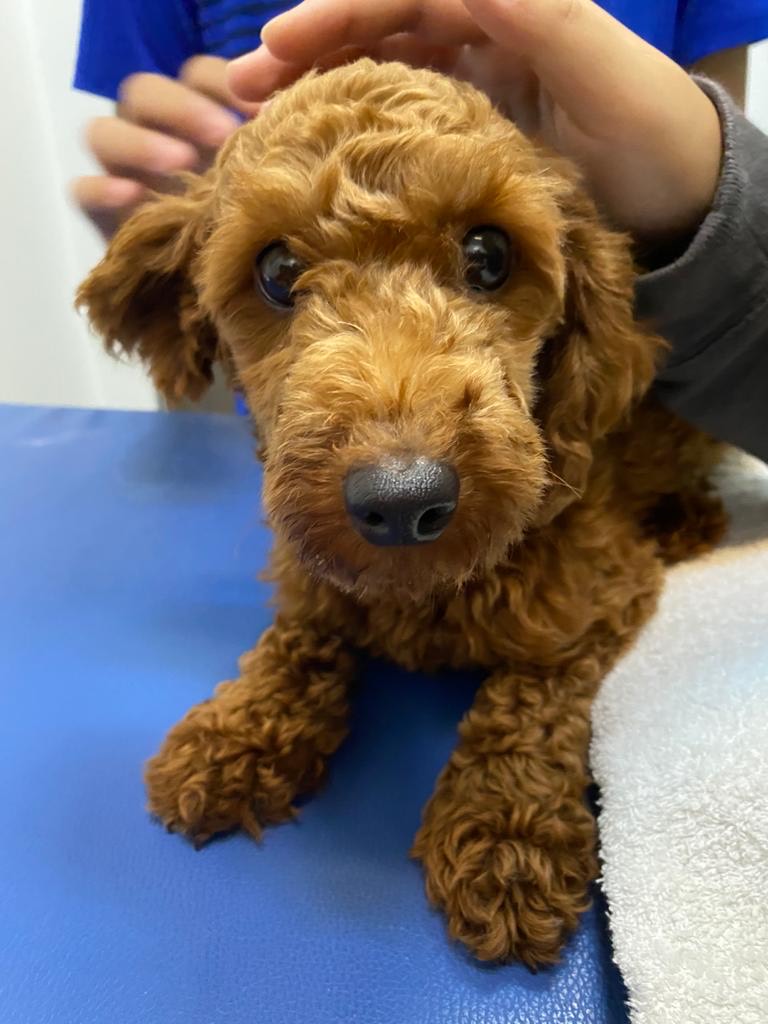 Our connection with the vets provided us with the opportunity to inquire about the dogs. We were looking for a hypoallergenic dog. On the 5th of April, the vet gave us a call about an available poodle. My father agreed to adopt her. We collected Reese that very day!
2. Why did you choose to bring Reese into your home, and how has it impacted your daily life?
In the beginning, I chose to bring Reese home because I really wanted a dog. However, since then, Reese has had a huge impact on my life.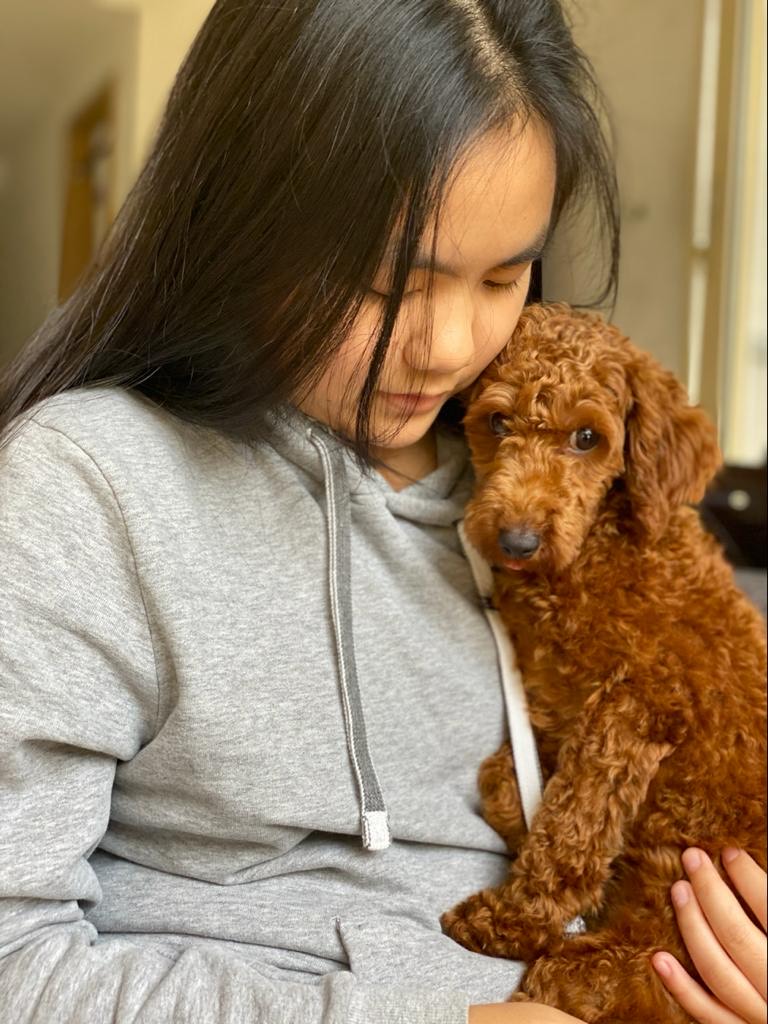 As a student, I make sure to save my allowance so I can afford to pay Reese's bills. I feel like this has helped me to be more responsible and money conscious. I've also met many other people on Reese's Instagram who are all so friendly and helpful.
The thing that has changed the most in my daily life has to be the fact that every time I reach home, Reese is always there to welcome me. She follows me almost everywhere I go when I'm at home and her things are all over my room now!
3. Was it difficult to manage both your studies and taking care of a new pet?
Although there were a few difficulties, it was quite easy to look after her especially since I was having HBL (Home-based Learning).
One of the major problems encountered occurred in the early days. Upon her arrival home, we discovered that Reese was full of ticks. Although she was on medication that prevented ticks, it was not successful. The ticks had spread all over the house. We had to vacuum areas such as the sofa and created some sprays to kill the ticks.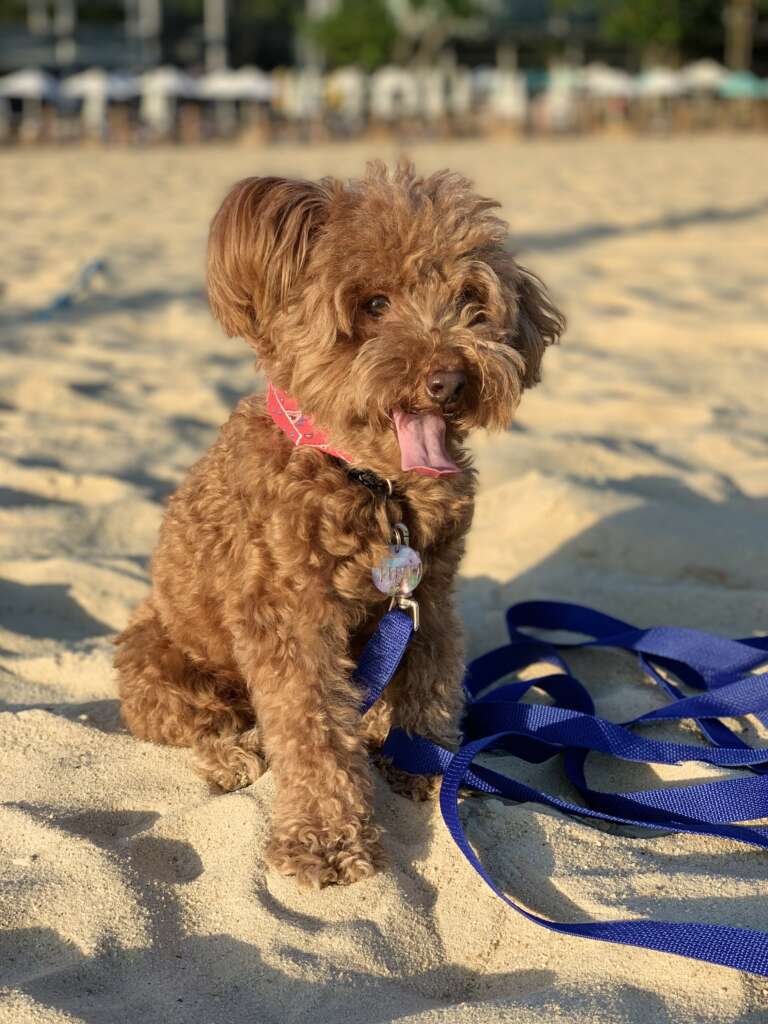 We did some research and finally decided to get a Seresto collar for her. After that, the ticks slowly disappeared and she's now free of them.
4. Bring us through a day with Reese.
When we first brought Reese home, she did not dare to step out of her playpen and would sit there without moving. We placed newspapers on the floor and finally, she began to explore her playpen. However, she did not dare to step out of it.
When I was not having lessons, I would play with Reese and brought her out of her playpen.
Luckily for us, my June holidays were pushed forward to May, allowing me to spend more time with Reese. She loves to play fetch and is very picky with her food. We spent a lot of time trying to get her to eat her kibbles by throwing them so she can "fetch" them.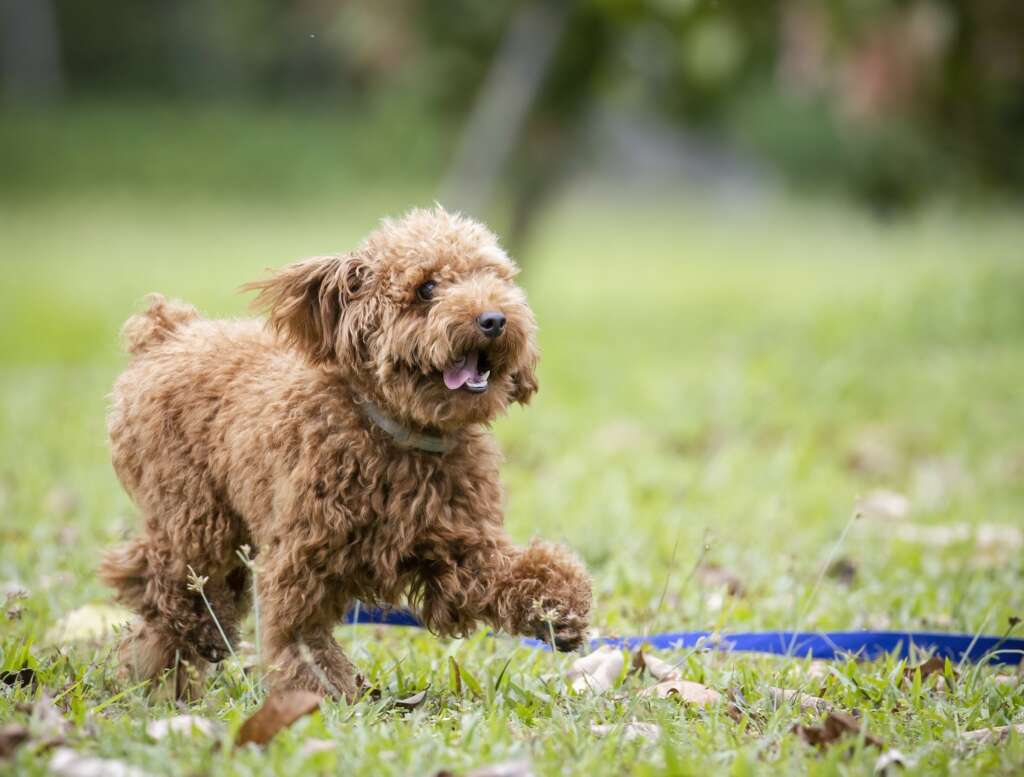 At night, we brought her out on walks. She was not fully vaccinated so we made sure she did not eat/lick anything. I also tried to teach her tricks hence r to sit which was quite hard as the methods we tried from YouTube did not work. We soon figured out another way though.
5. It's great to hear about the time spent with Reese during HBL. Now that restrictions are slowly easing, do you have any advice for pet owners who are struggling to adapt to this change?
I think that as we have to leave our homes to be in the office or school full time, we will definitely miss our furry best friends most! But nothing makes the heart fonder and as a full-time student, I've had the experience of being away from home for 8-10 hours daily.
In the beginning, it was hard as I was often worried about how she was coping. Is she eating, is she sleeping, is she missing me as much as I miss her? It helps to have her photos in my phone. Clearing my mind is also important so I can spend free time thinking of new ways to incentivise her for training/dog obedience etc. I've also seen some owners on Instagram installing cameras to check on their pets. That is a great way to make sure they're doing fine too.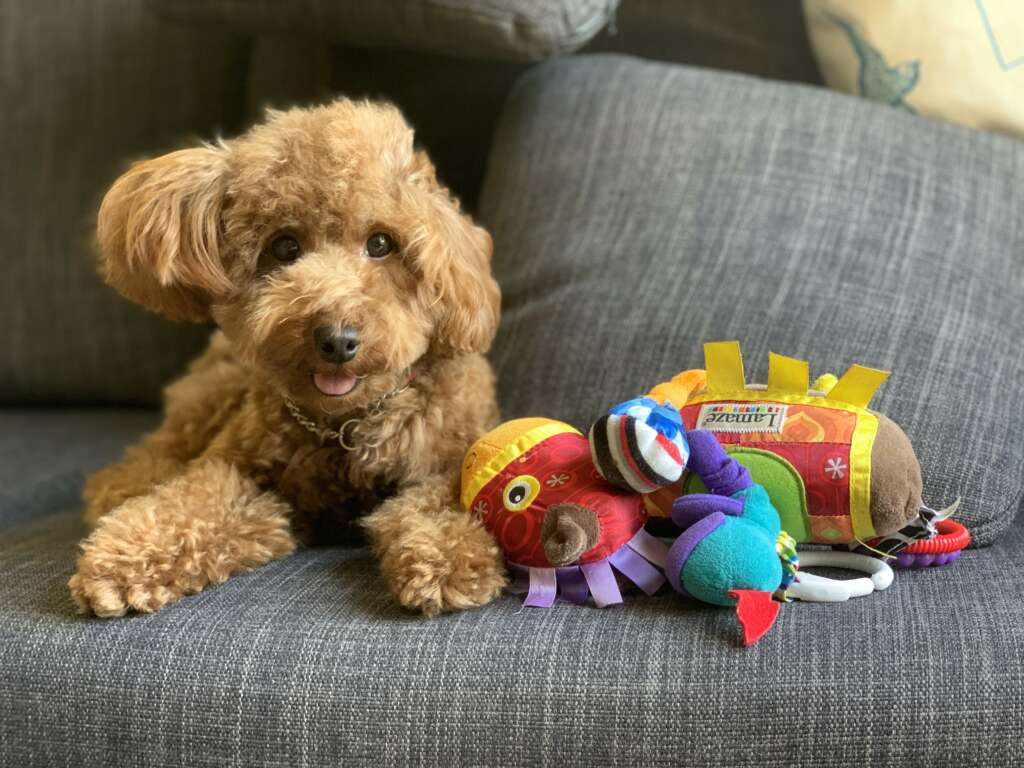 For pet owners who may be busier, it'll help to arrange for an alternate caregiver to play with and accompany their pets. For example, my brother returns home from school at lunchtime and plays with Reese. It helps to have a schedule, ensure there is adequate clean water and food/treats for your dog whilst you're away. Leaving some toys behind will also help ease their boredom.
---
For all our schooling pawrents, we hope your pet ownership journey continues to be a smooth sailing one.
Follow Reese on Instagram.
* This blog is designed to be a community where pet owners can learn and share. The views expressed in each post are the opinion of the author and not necessarily endorsed by Pawjourr. Always consult your veterinarian for professional advice.