Campaign Brief:
With the launch of Beco products in Singapore, we are looking for pet influencers to share about the range of products we have to offer!
We are looking for influencers who always share their findings on Instagram and constantly engage with followers.
Selected dog and cat influencers will each receive a curated PR kit, which includes at least $100 worth of Beco products!
Well-performing influencers will be shortlisted for future paid campaigns with Beco.
Beco products in Singapore are distributed by NNYEO, and are sold in selected stores.
Mandatories
Tag @becopets_sg, @thewoofagency, @pawjourr in your post. Hashtag #ad or #sponsored in your caption, along with other relevant tags.
Campaign start date: Dec, 2021
Key Products to Promote
Choose only one from the following: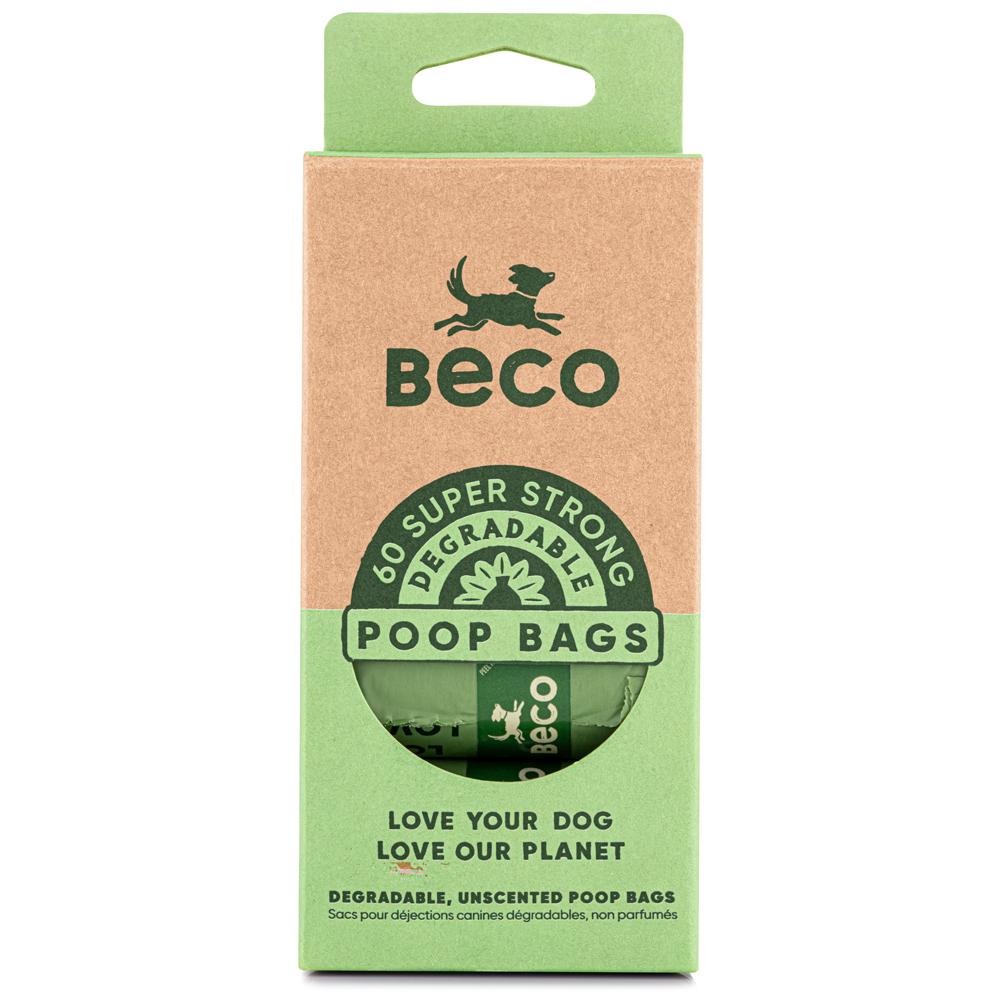 Degradable Poop Bag 60s
$8 retail value.
Choice between (mint or regular) These bags are big, strong and leak-proof, with a fresh mint scent. Coming in at 22.5 x 33cm they are extra long and thick to protect your hands. Made using 40% post-consumer recycled material, every roll of bags comes on a recycled cardboard core and fits in standard dispensers. 60pcs | 4 rolls of 15 bags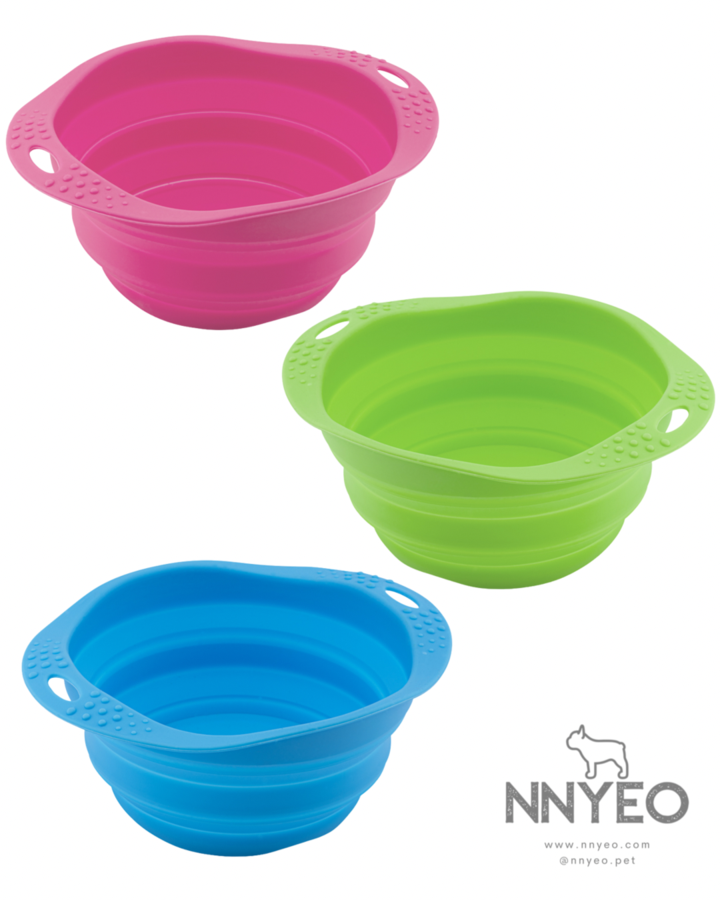 Collapsible Travel Bowl, BPA Free
$13 retail value.
A flat pack bowl ideal for travelling. When you have a trusty travel bowl on your adventures, your sidekick can stay hydrated and never has to miss a meal. Made from flexible and hardwearing BPA free silicone, this bowl is built to last. Dimensions Small: 15 x 5 x 12cm | Capacity - 0.4L Medium: 18 x 6.5 x 15cm | Capacity - 0.75L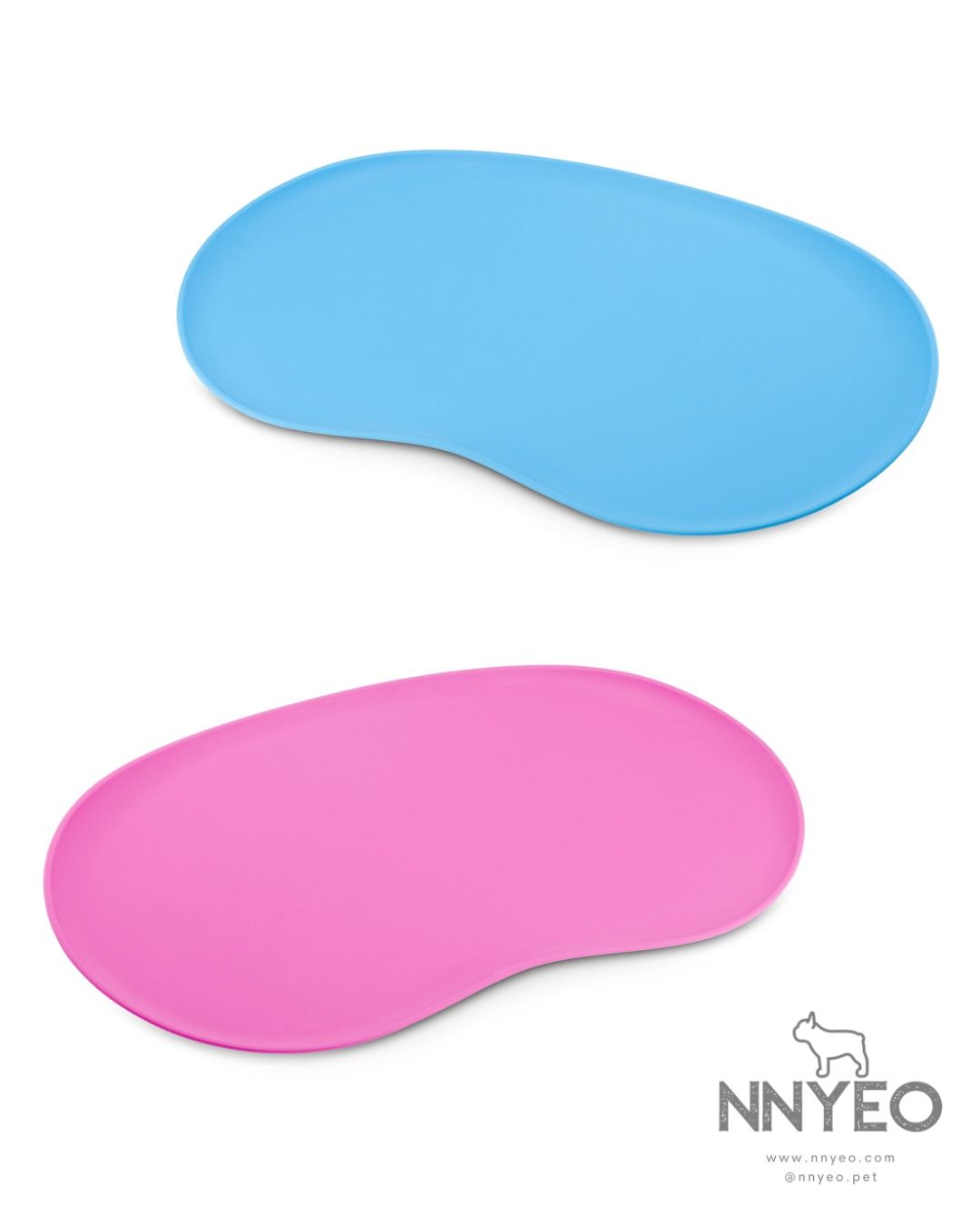 Dinner Time Placemat
$25 retail value.
Choice between (pink or blue) A mat to stop your dog's bowl slipping and sliding around as they eat. Made from food grade silicone, this mat grips onto the floor to keep dinner in one place. The raised edge helps to catch any spillages, keeping dinner time as hygienic as possible. This mat is dishwasher friendly and wipes clean easily.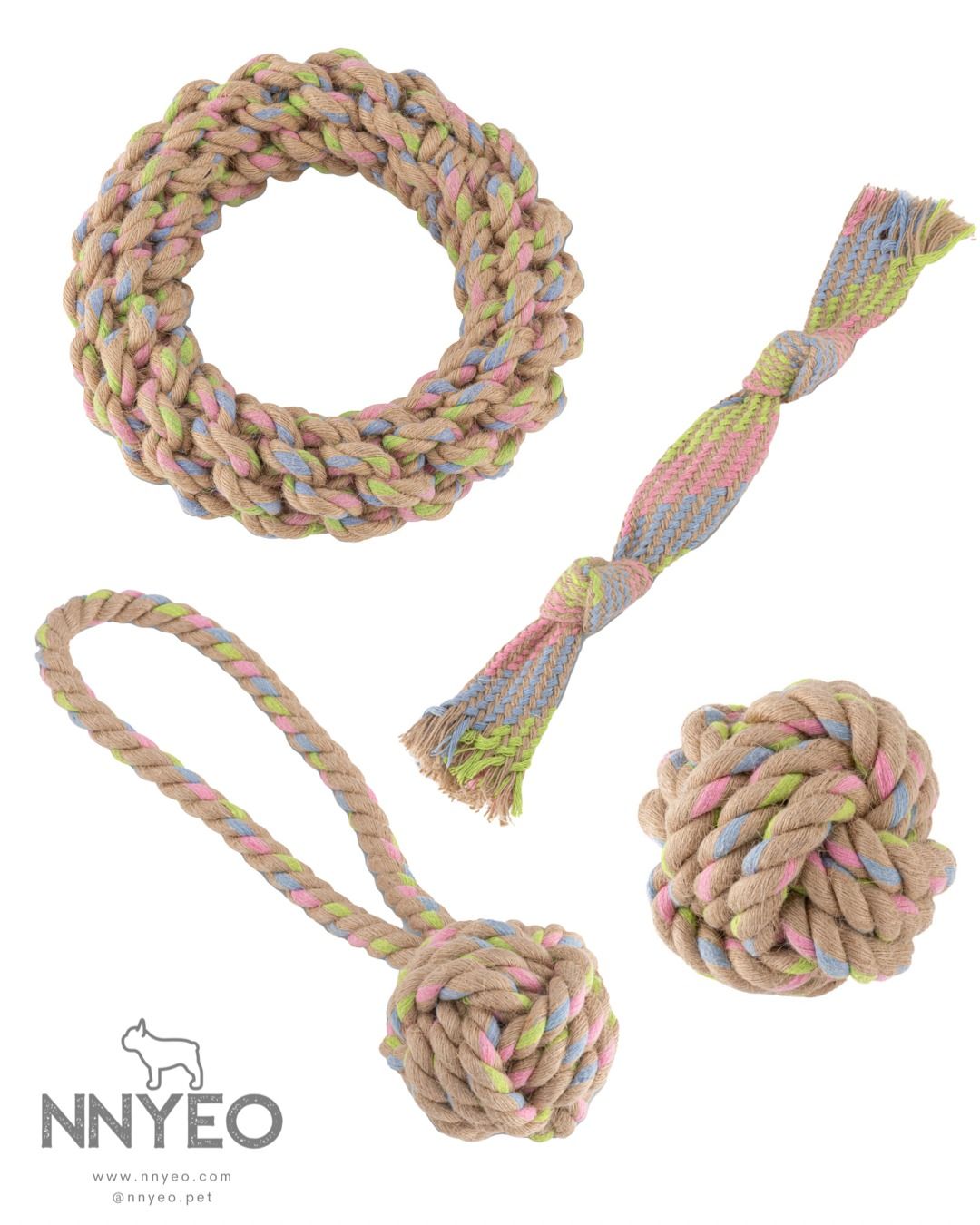 Hemp Toys
$11 retail value.
Sometimes, it's the simple things in life that bring us joy. Take this dog toy, made from hemp and recycled cotton, this chunky hemp rope toy is strong and fun to play with. Hemp's tough fibres clean your dog's teeth as they chew and sheds in short fibres that are unlikely to cause harm if accidentally ingested. However, always remember to supervise your dog during play and replace the toy when worn.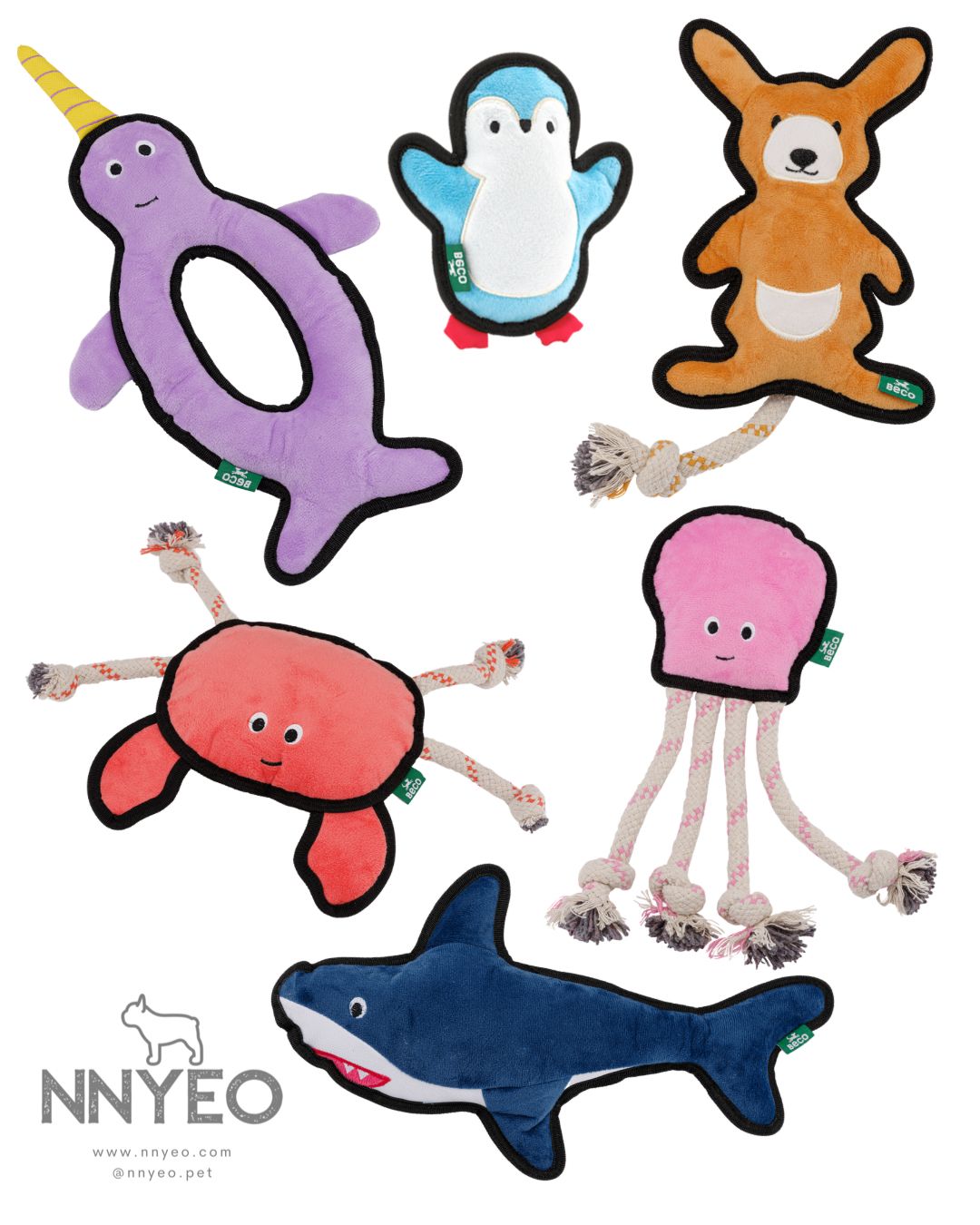 Rough & Tough Recycle Plastic Toy
$29 retail value.
Choose 1 design Some dogs believe in tough love. This is for them. A rough & tough toy that can withstand a chew and wrestle during playtime. The squeaker in this toy is extra loud and puncture proof. The panels are woven together with double stitching and the seams are reinforced with a second layer of cloth. On top of the reinforced seams, the cloth itself is double layered to give extra resilience against chewers. As hardy as they come, so your dog can have double the fun. 74% of this toy is made with recycled materials; it reuses what's already here to help keep our oceans clean.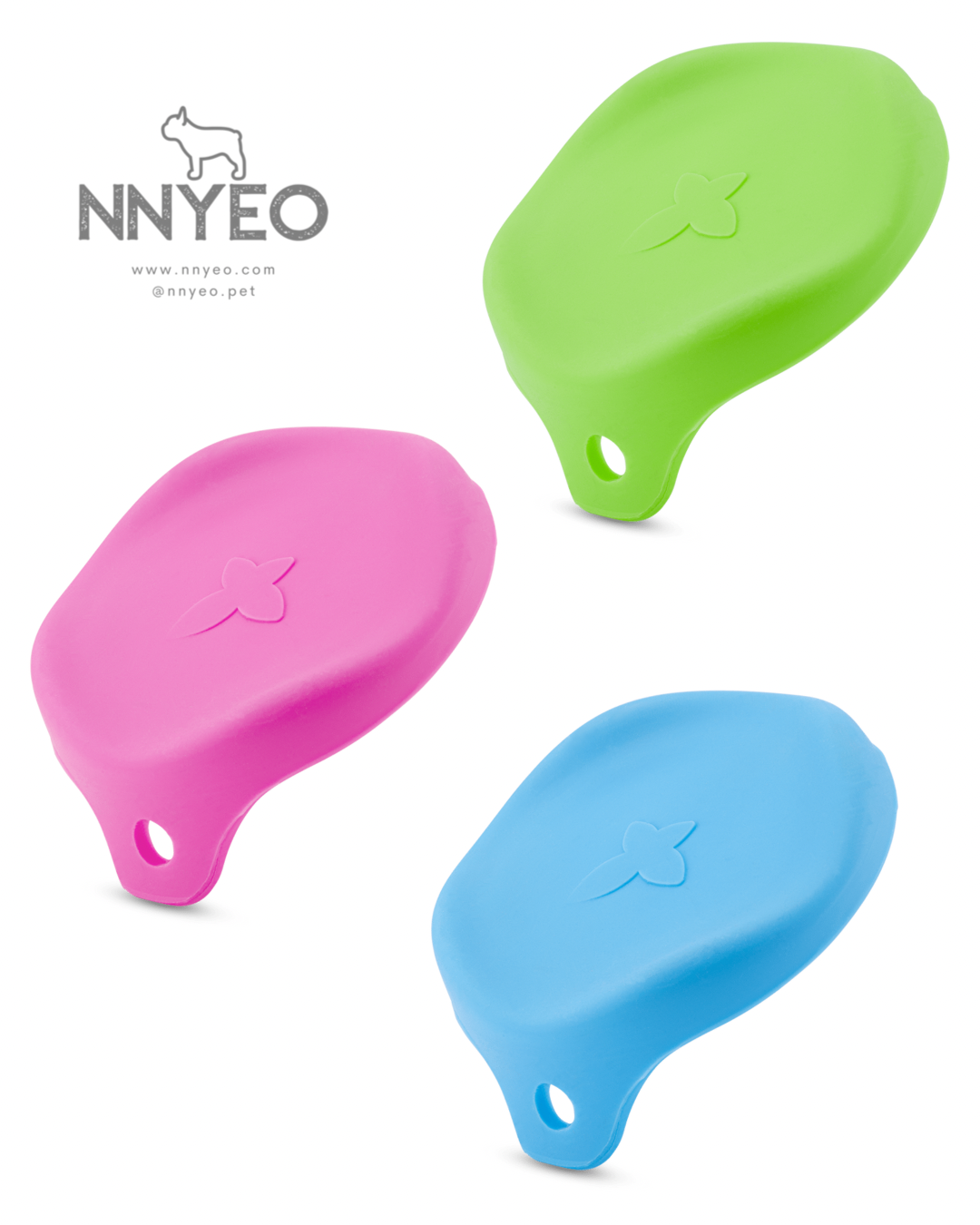 Wet Food Can Cover, BPA Free
$7 retail value.
Choice between (green, blue or pink) This cover fits snuggly around the majority of 400g cans forming an airtight seal, locking in the freshness and smell of your dog's food. This can cover keeps your dog's food fresher for longer. It is made from BPA free silicone, is easy to clean and is dishwasher safe. Diameter: 8.2cm (Fits standard 400g cans)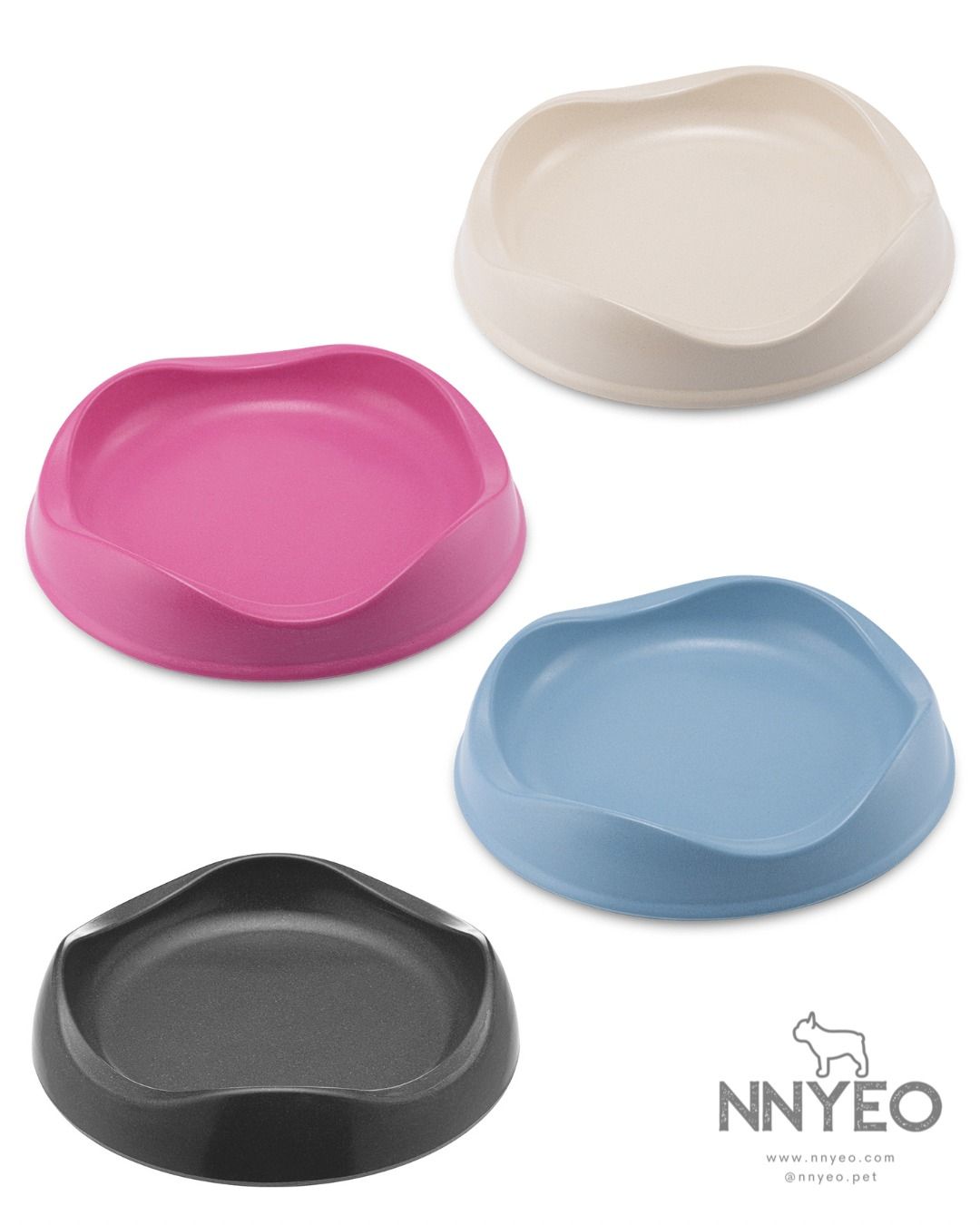 Sustainable Bamboo Cat Bowl
$11 retail value.
Choice of colour A sustainably made bamboo cat bowl that will last for years in the home, before naturally breaking down once disposed of. A design created to maximise a cats enjoyment at dinner time. Cats like it natural so no lacquers or plastics are used on this bowl. The low edge means whiskers don't get crushed. Made with a non slip base. Outer diameter: 16cm Capacity: 0.2L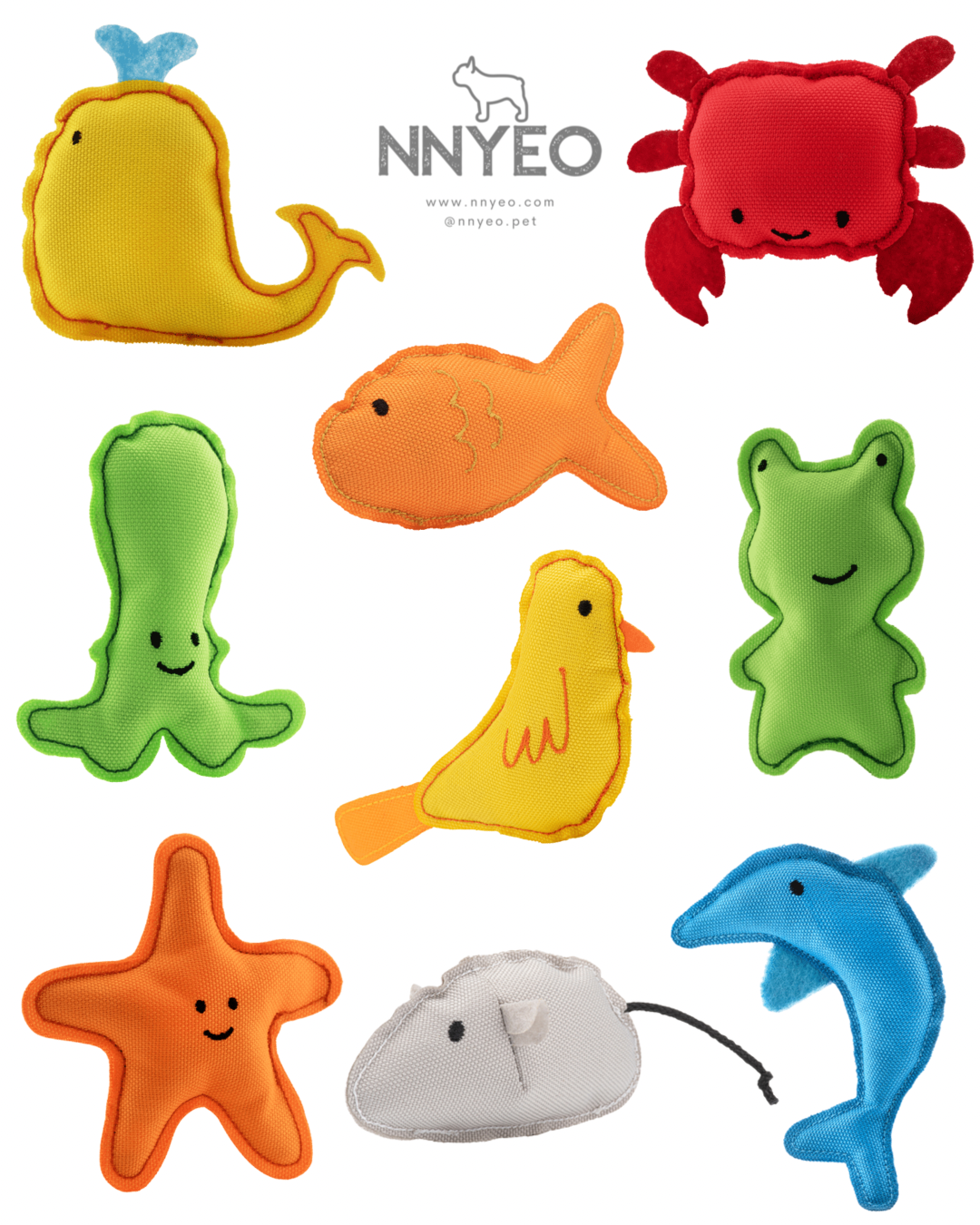 Recycled Plastic Catnip Toy
$10 retail value.
For the widest of eyes and bushiest of tails. Whisker tingling North American catnip wrapped in recycled plastic cloth, making your cat go wild while giving waste a second life.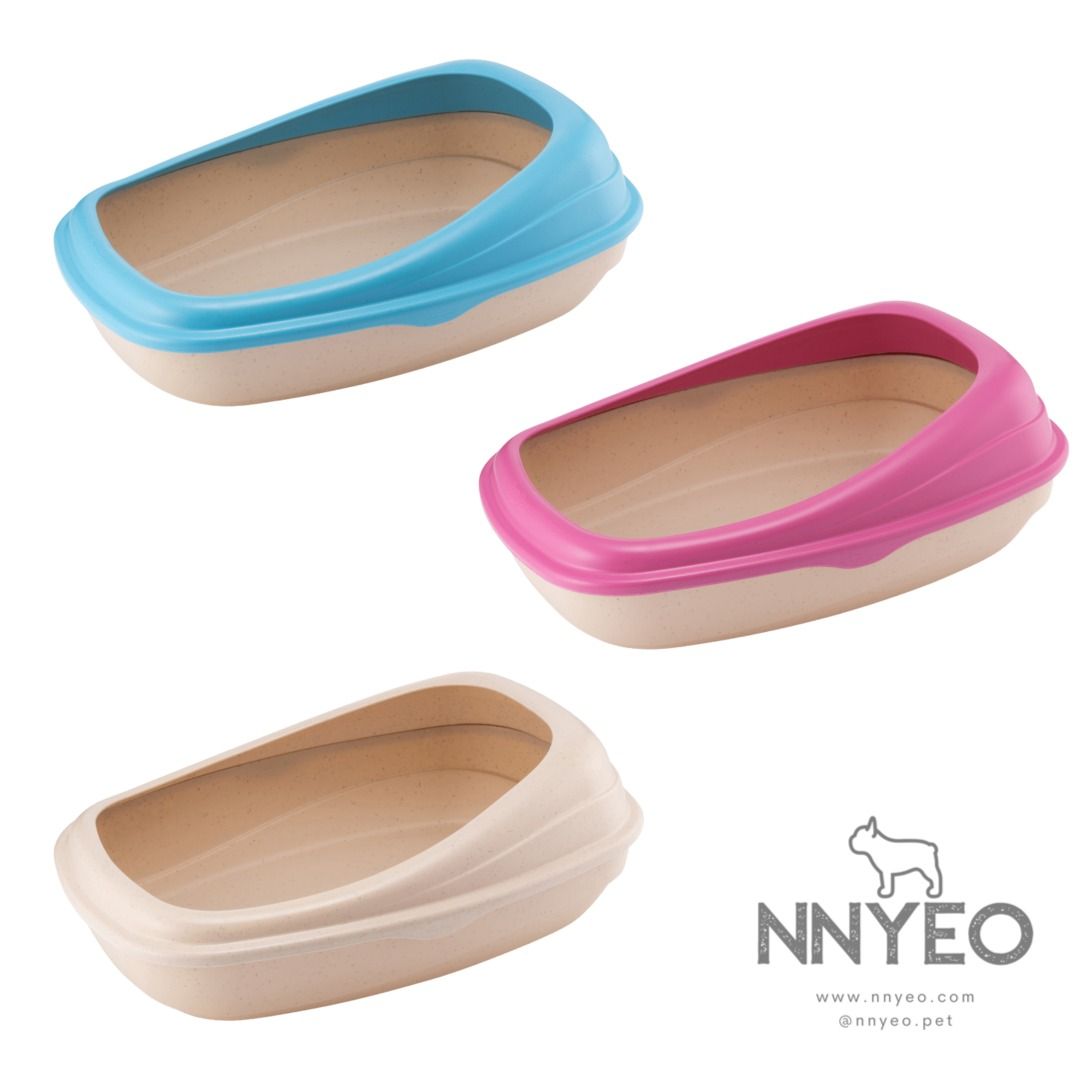 Bamboo Cat Litter Tray
$39 retail value.
Choice between (pink or blue) An easy clean tray with a click-on hood to catch any kickback, keeping your floor litter free. Made from a unique bio-hybrid material that includes bamboo and corn starch plastic, this tray will last for years in your home whilst reducing your cat's environmental impact. This tray washes well in warm soapy water. The hood can be detached easily meaning you can clean both parts separately to make sure you don't miss any spots. Spick and span for your feline friend. Dimension: 16 x 51 x 40cm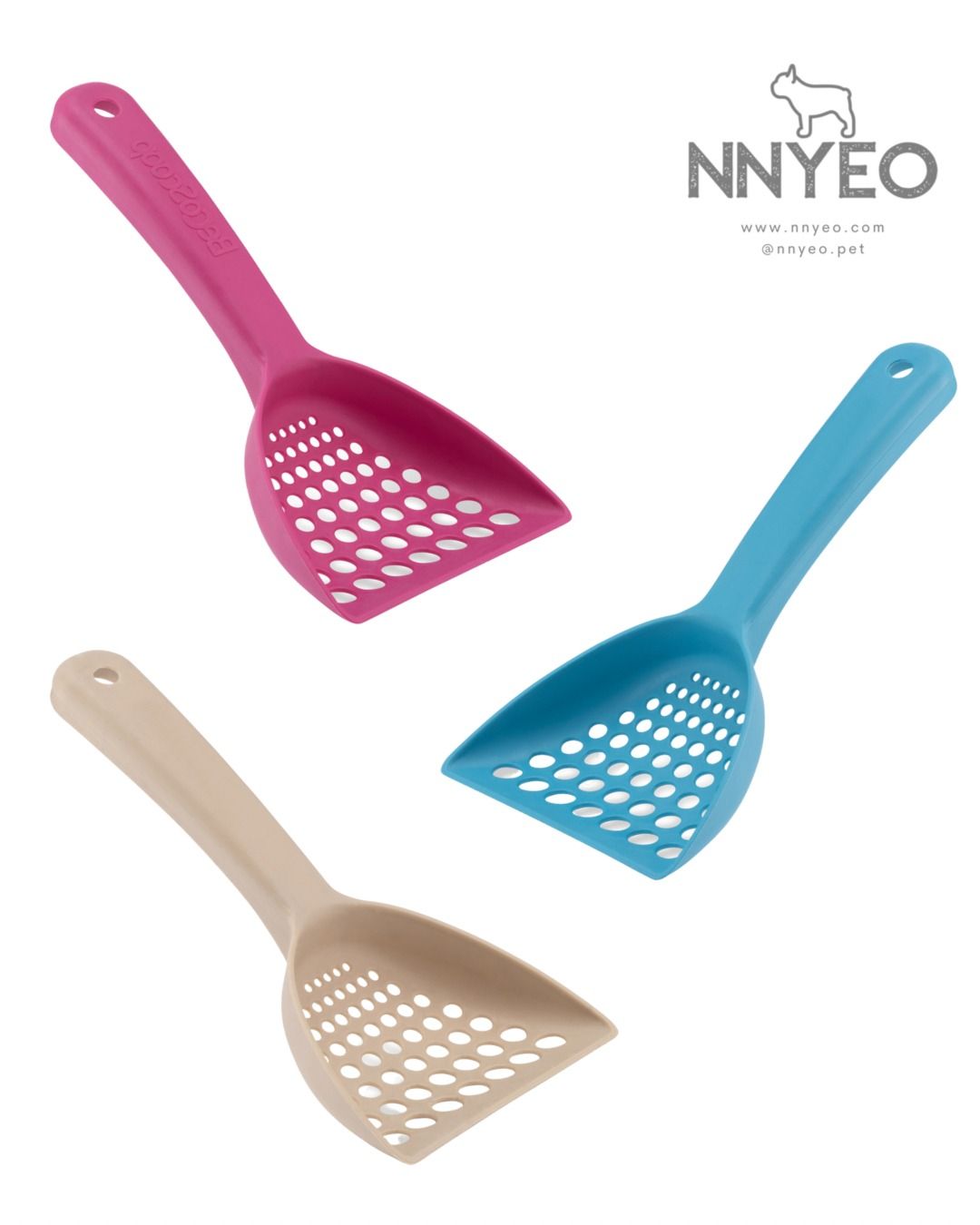 Bamboo Cat Litter Scoop
$9 retail value.
Choice between (pink, blue or natural) An easy clean scoop with a rigid handle. Graded sift holes mean you can keep your litter tray squeaky clean for your feline friend. Made from renewable materials including bamboo and cornstarch. Pairs beautifully with the Bamboo Litter Tray. Dimensions: 12 x 25 x 3cm
Campaign Deliverables
All influencers are expected to uphold the required deliverables.
You may proceed to share your content on social media within the stipulated deadline
2 x
Instagram Newsfeed Static Image Post