Bully Stick Companion!
We aren't classy, we're irresistible. Much like our honest, tell-all packaging, our ingredients are all-natural and made in the US - No bull-chit. Your dog will think they're getting treats, but you know they're much better. We're committed to bringing you the healthiest, finest quality treats that actually improve your dog's nutrition.
Campaign Brief:
Please convey in the video that Bully Stick Companion serves several purposes:
Safety: Prevents dogs from choking; some dogs swallow large pieces of bully sticks, 3-4 inches or more. Once the bully is locked into BSC, the dog cannot get it out.
Comfortable: It's easier for dogs to hold the bully stick when locked into BSC, they instinctively put their paws on either side of of the bully and right on top of the BSC (read instructions on packaging how to properly load a bully stick).
Keeps Treat in One Place: Wrap the included tether around table leg or door knob and dog will chew treat wherever you want them to chew (not on your bed, carpet, couch, etc.)
Bedtime?: When it's time to take treat away, just pull on the tether instead of fighting with pup to put treat down
Away from Children: Dogs with treats and kids don't always mix, keep your dog away from others by tethering someplace where they can enjoy treat in peace. The same is true of dogs that fight over treats, get 2 BCS's and tether each dog a distance apart.
Selected profiles will receive 1x Bully Stick Companion and 2x bully or collagen sticks.
You will be required to upload your video on both Instagram and TikTok.
Mandatories
Tag #dogtreats #dogtips #fyp in your TikTok caption
Tag @dogchits, @thewoofagency, @pawjourr, #ad in your Instagram caption
Campaign start date: Oct, 2021
Key Products to Promote
Choose only one from the following: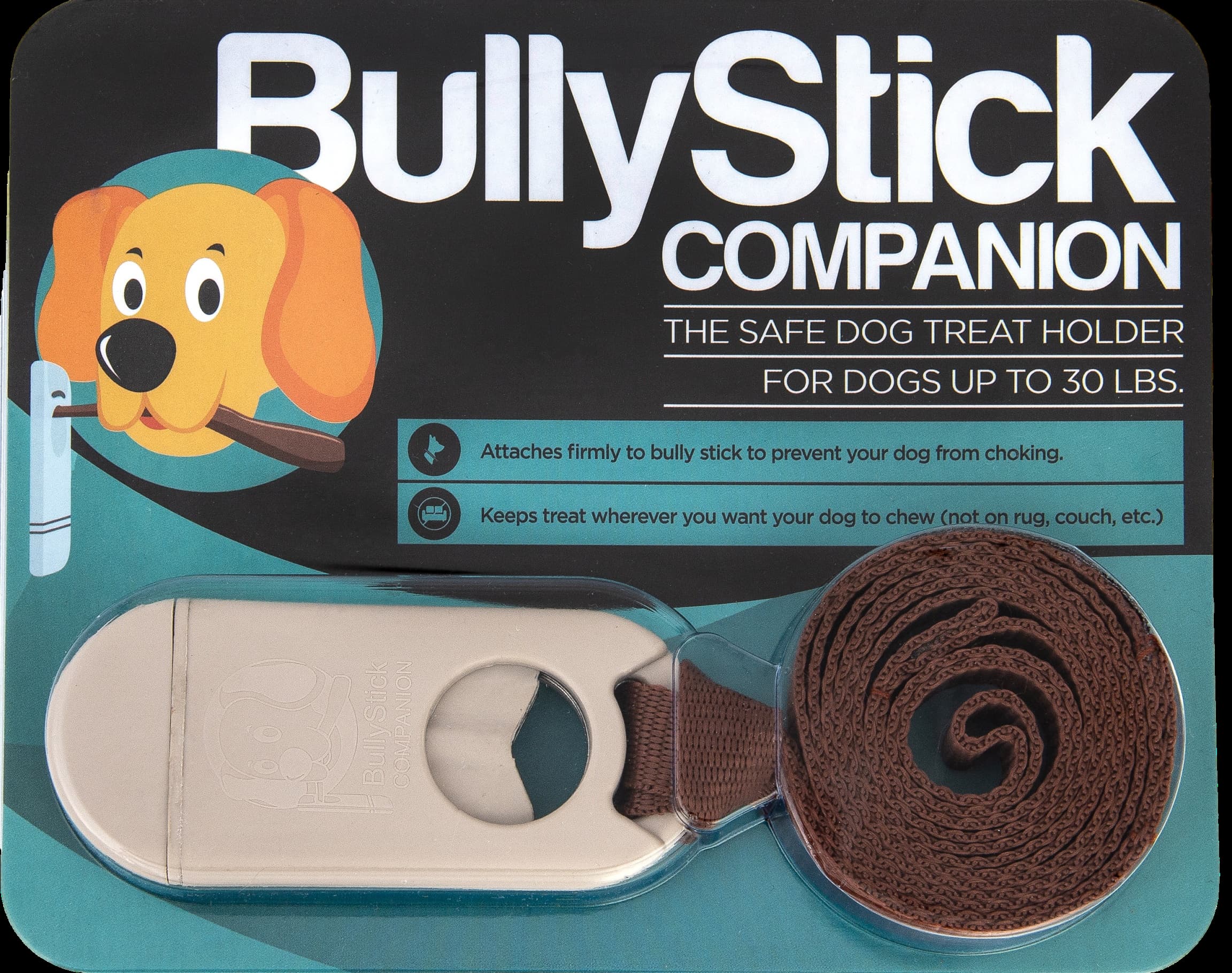 Bully Stick Companion
Pet Accessories
$25 retail value.
Do you worry about your dog choking on the last nub of his bully stick? Are you tired of spending a fortune on bully sticks that end up getting lost or buried? Can bully stick residue be found all over your house? Bully sticks may satisfy your dog's urge to chew, but are not always safe, economical, and neat...until now! The Bully Stick Companion locks tightly onto your pup's bully stick to prevent choking on those last few inches, and 4-foot tether can be attached anywhere to keep chewing contained - perfect for territorial or aggressive chewers.
Campaign Deliverables
All influencers are expected to uphold the required deliverables.
You may proceed to share your content on social media within the stipulated deadline
1 x
Instagram Newsfeed Video Post