Dog Chits: Bison Lung
We aren't classy, we're irresistible. Much like our honest, tell-all packaging, our ingredients are all-natural and made in the US - No bull-chit. Your dog will think they're getting treats, but you know they're much better. We're committed to bringing you the healthiest, finest quality treats for your best friend. From Lamb lung fillets, Bully Sticks or Jerky - we have the good chit your dog deserves. But what sets us apart is that we are edgy, fun and maybe a little naughty, we pride ourselves on being provocative in our comments and ads. We want get our messaging to hit home with humor and dialogue that get attention and makes pet parents realize we hand-select our products and only sell what's good for their pets.
Campaign Brief:
We'd like to show the amazing palatability of these treats. To capture that, we would like contributors to
Make the point your pet has never had a lung treat before.
Present the bag to the pet, unopen, shake it, let pet smell it, etc.
Then use whatever dialogue they regularly use to get their pet excited over a treat
Open the bag (tear strip) for the first time, right in front of the pet and throw or hand a piece to the pet
Capture them devouring the lung.
Make the point that the pet has never tried lung treats before and they (the pet parent) were skeptical if they would like it.
Make the point "This is the healthiest treat my pup has ever loved this much" of course as naturally as possible and not using those exact words (and BTW it's true!).
This can be shot in the family room, kitchen, outside, porch, or wherever your pup normally gets their treats.
You will be required to upload your video on both Instagram and TikTok.
Mandatories
Tag #dogtreats #dogtips #fyp in your TikTok caption
Tag @dogchits, @thewoofagency, @pawjourr, #naturaldogtreats, #ad in your Instagram caption
Campaign start date: Nov, 2021
Key Products to Promote
Choose only one from the following: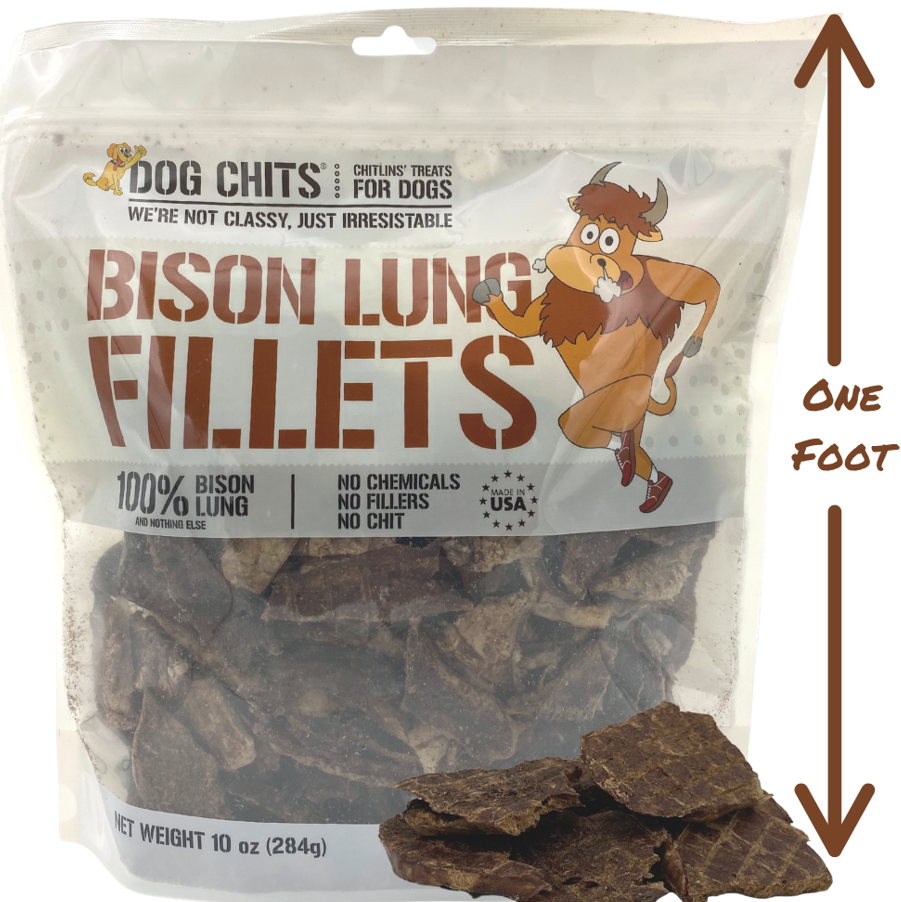 Bison Lung Fillet Treats for Dogs - 10 oz
Pet Food & Supplements
$25 retail value.
Dog Chits is the king of lung fillets for dogs which are possibly one of nature's most perfect treats for pups. In reality, they are not treats, they are an organ meat which are more like supplements to your dog's diet. Whenever you have an opportunity to feed organ meats, you take it because they are loaded with vitamins and minerals that are lacking in kibble, canned dog food and even muscle meats (i.e., chicken breast, prime rib, etc.). They are light, crispy (not crumbly), easy to break for training, also high in protein, low in fat, low in calories and dogs go bat shit crazy for the taste; like we said, the perfect treat. You should also know Bison is a low allergy meat and many dogs with beef and chicken allergies do very well with Bison.
Campaign Deliverables
All influencers are expected to uphold the required deliverables.
You may proceed to share your content on social media within the stipulated deadline
1 x
Instagram Newsfeed Video Post