FifiLitter: The Healthier Solution for Your Cats
FifiLitter: The Healthier Solution for Your Cats FifiLitter Singapore, incorporated in June 2019 and is the Sole Importer and Distributor of FifiLitter Brand in Singapore. We always believe litter is essential for cats and their owners. We're on a mission to help keep cats in loving homes by providing proven, healthier formulated solutions. FIFILITTER aims to make both cats and cat lovers healthy and happy by only using safe and natural compositions at an affordable rate and yet not compromising on the quality and technology.
Campaign Brief:
We are looking for cat influencers based in Singapore to share your experience after using the FifiLitter Blue!
To share about at least 3 USPs of the FifiLitter Blue, which you personally enjoy:
Super Premium Multi-Cat Formula Cat Litter

Made from 100% Natural Unscented Bentonite Clay

Activated Carbon and Silica Technology for the Stronger Odour Control

Ultimate Clumping make it Easy Scooping and Clean Up

Hypo-Allergenic Natural Litter
Biodegradable, 100 % Safe and Non- Toxic
99.9% Free from Dust

Heavy Non-Tracking Granules
Higher Moisture Absorption for Better Savings

Great For Multi Cat Family
Key Products to Promote
Choose only one from the following: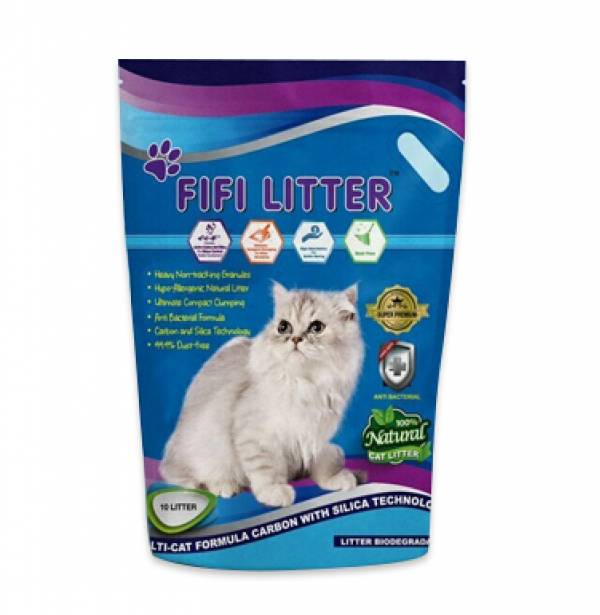 FifiLitter Blue
$13 retail value.
Features: Super Premium Multi-Cat Formula Cat Litter Made from 100% Natural Unscented Bentonite Clay Activated Carbon and Silica Technology for the Stronger Odour Control Ultimate Clumping make it Easy Scooping and Clean Up Hypo-Allergenic Natural Litter Biodegradable, 100 % Safe and Non- Toxic 99.9% Free from Dust Heavy Non-Tracking Granules Higher Moisture Absorption for Better Savings Great For Multi Cat Family Compositions: Bentonite with Activated Carbon and Silica Size: 7kg (10L)
Campaign Deliverables
All influencers are expected to uphold the required deliverables.
You may proceed to share your content on social media within the stipulated deadline
1 x
Instagram Newsfeed Static Image Post
Creative Direction:
Option (1) Share a picture of your cat using the product
Option (2) Share a picture of your cat with the product