Campaign Brief:
We are looking for influencers to take part in our campaign. We would like the influencers to showcase how our product can be a perfect heaven for your cat or dogs.
How you would like to showcase the product is up to you, we want you to showcase your creativity too.
Campaign start date: Sep, 2021
Key Products to Promote
Choose only one from the following: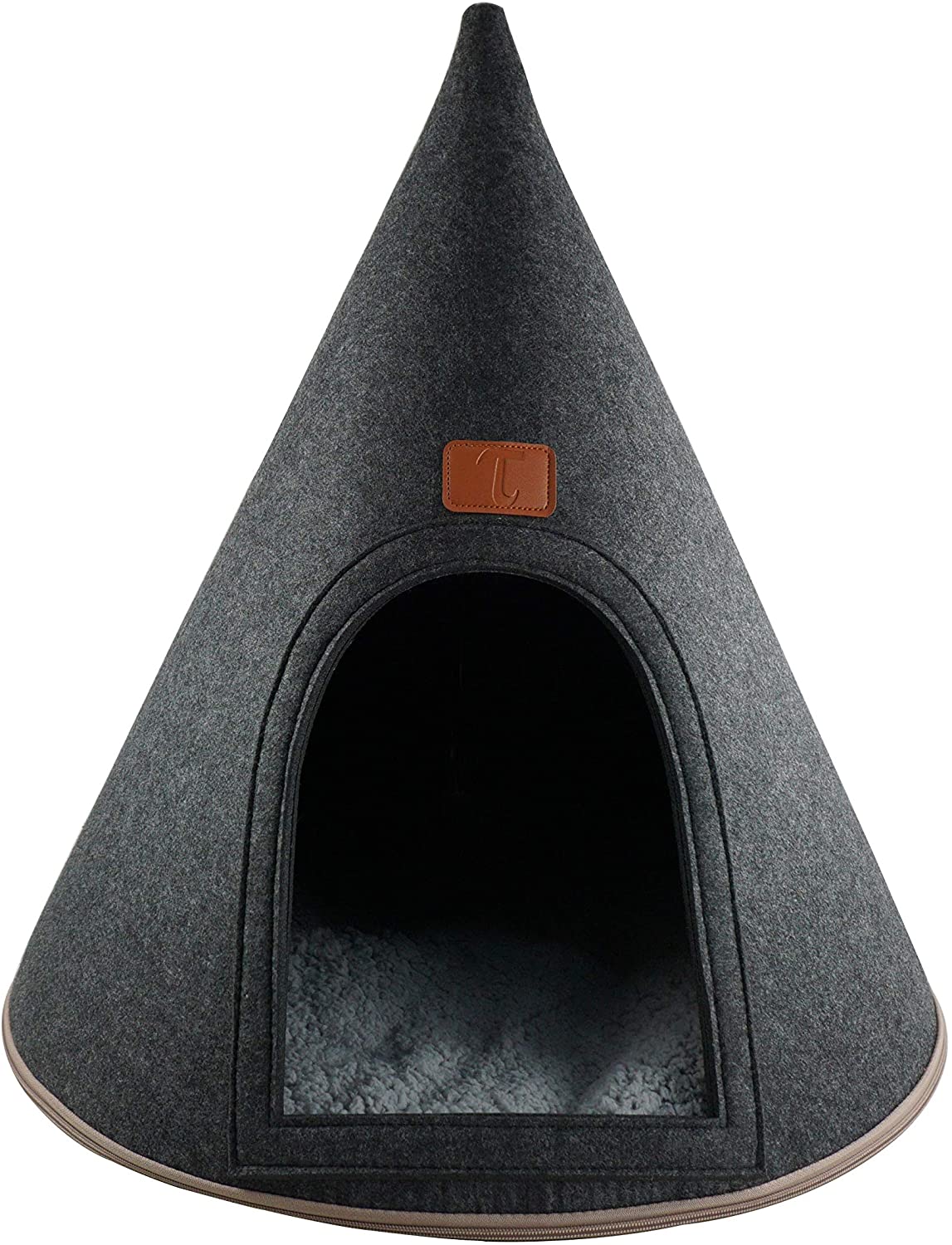 My Secret Cone Cave Easy Assembly Premium Felt Modern Cat Dog Small Animal Pet House Bed Condo
Others
$70 retail value.
🐶😻 ⛺️ This lightweight felt fabric modern pet home is a wonderful and cozy hideaway for your loved little ones. Shaped in a cone with an oval or window shaped opening, it includes an extra comfortable and warm cushion that is removable and machine washable. 🐶😻⛺️ Zipper construction enables easy assembly and access throughout for cleaning including the interior. This home can be rolled up and placed into a convenient bag allowing you to carry a familiar spot for your little ones when traveling. An easy to carry Oxford fabric case cover is also included. 🐶😻⛺️ This pet house is made with high quality and eco-friendly felt material. The warm and soft cushion is covered with Berber fleece (head side)/Coral fleece (tail side) and filled with 100% pure cotton which bring extra support and softness. Both parts are machine washable. 🐶😻⛺️ Its simple and sophisticated design blends easily with your home decor. Various sizes are suitable for both cats and small or medium dogs. 🐶😻⛺️ There are four different sizes to choose from: XS, S, M and L based on the size of your little ones. Cats and very small dogs (approx. 5 pounds) comfortably fit XS, S and M caves, while slightly larger dogs (approx. 10 pounds ) will need L caves. Dogs that are larger than 15-20 pound may NOT fit. Dimensions: XS - Height: 21" Diameter: 19" | S - Height: 23" Diameter: 21" | M - Height: 24" Diameter: 22.5" | L - Height: 27" Diameter: 26"
Campaign Deliverables
All influencers are expected to uphold the required deliverables.
You may proceed to share your content on social media within the stipulated deadline
1 x
Instagram Newsfeed Static Image Post
Creative Direction:
Entirely up to you, be creative!