Celebrate Xmas with Mhims! 🤶
MHIMS is a pet food brand by Dingo Natura. The company was founded in 2001 by a team of vets, nutritionists, and breeders who are committed to creating high-quality dog and cat food. They believe in using wholesome, natural ingredients in their products to mimic the ancestral diets of your pets. Their recipes contain only 100% natural ingredients and sustainably-sourced raw materials. These ingredients are also hypoallergenic and free from hormones, GMO, and hydrogenated fat. On top of that, the materials used in their products are also made to undergo vigorous testing and analysis in an independent laboratory. This allows the company to make sure that they are safe and suitable for your furry friends. MHIMS' pet foods are steamed and simmered to help preserve the nutrients and retain the flavors of the ingredients. This results in a nutritional product that is not only good for your pet but will also leave him craving for more. All MHIMS recipes are developed and manufactured in-house by their team of experts, ensuring the quality of their pet food.
Campaign Brief:
We are looking for 20 dog influencers to join us this Christmas to share about Mhims with their friends and family! The ideal dog creator should already be eating wet food and is excited to share about MHIMS with their followers on Instagram.
There will be 2 concepts for our influencers to choose from:
Concept 01: Log Cake Treat 🎅
Make a log cake with MHIMS for a Christmas-theme treat for your pets!
Photo 1: More close up shots that have dogs wearing Santa hats and with Log Cake MHIMS decorated nicely
Photo 2: Wide Shot of Dog dressed festively with the Log Cake MHIMS and backdrop decorated festively as well
Concept 02: Christmhims Tree 🎄
Using MHIMS products, build a "Christmas Tree", with your dog being the star topper because they are worth it!
Photo 1: Dog sitting beside a stack of MHIMS decorated as Christmas Tree
Photo 2: Dog being the star topper on Christmas Tree made from MHIMS
P.S. On top of the sponsored products, you will also receive a box of Xmas props to have fun with your furkid for this campaign!
Campaign Timeline: 19 Nov - 30 Nov (please post within this period!)
Mandatories
#thewoofagency #pawjourr #ad #PLCSG, #PetLoversCentre #ThePetSafari @plc_singapore @pawjourr @thewoofagency
Campaign start date: Nov, 2021
Key Products to Promote
Choose only five from the following: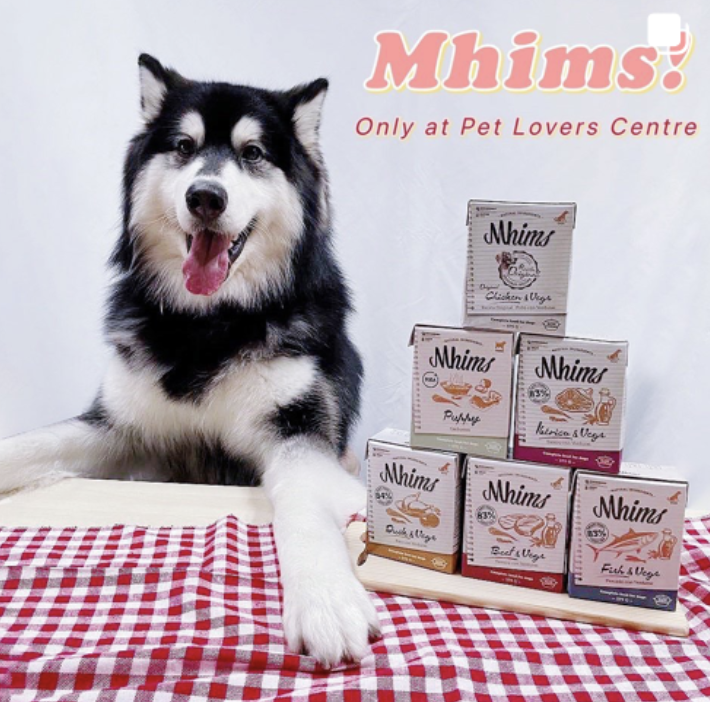 Mhims Full Range (375g x 5)
Pet Food & Supplements
$36.5 retail value.
MHIMS range of wet food is slow-cooked, with no additional water, artificial coloring or preservatives, to retain all the nutritional goodness of its ingredients.
Campaign Deliverables
All influencers are expected to uphold the required deliverables.
You may proceed to share your content on social media within the stipulated deadline
1 x
Instagram Newsfeed Carousel Post