urineFREE™ Pet Fresh: A Safe Urine Stain Remover Without Chemicals
A fast-acting, revolutionary microbial cleaner permanently removes urine stains and odors. UrineFree's bio-enzymatic formula eats up the urine and uric acid crystals whilst removing the urea and urochrome components, eliminating both the urine stain AND the urine odor for good. UrineFree contains no harsh or hazardous ingredients, is biodegradable and environmentally friendly, and is safe to use around humans and animals.
Campaign Brief:
Campaign Objective
We are looking for an energetic blogger, vlogger, or influencer to promote our bio-enzymatic urine cleaner, urineFREE. This product works wonders on old and new urine stains without using harsh chemicals or alcohol.
You'll be working with our marketing specialist, Keer, to include our product in your original content. Ideally, we'd like to show a demonstration of how the product works, be it videos or photos.
Sponsorship includes:
1 free 4oz bottle of urineFREE™
1 free bottle of synthetic urine (optional)
We need an influx of WooCommerce sales, so we'd like to emphasize not using Amazon to support small businesses. Our shop is more affordable with less shipping costs.
We're hoping for a campaign that draws attention from customers all over the world, particularly in the US and UK. You'll also get the added bonus of removing any pet urine stains and odors with urineFREE™!
Campaign start date: Sep, 2021
Key Products to Promote
Choose only one from the following: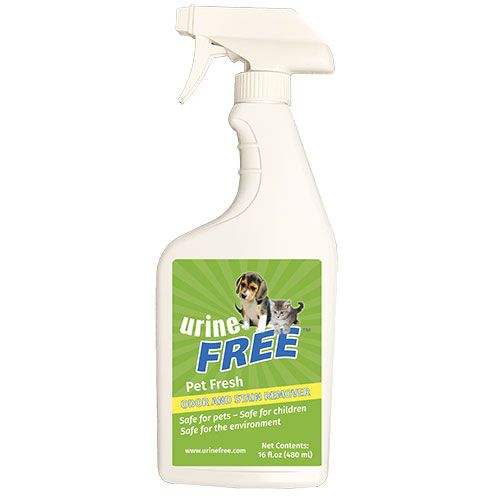 urineFREE Pet Fresh 16 oz
Hygiene & Care
$15.99 retail value.
Fast-acting, revolutionary microbial cleaner permanently removes urine stains and odors regardless of their age. Its safe, fast-acting formula eliminates the source of the odor or stain problem. UrineFree™ Petfresh also works on vomit, blood, feces, grass stains, and other organic stains. Because of its naturally derived formula, it is safe to use and environmentally friendly.
Campaign Deliverables
All influencers are expected to uphold the required deliverables. Final submissions are subjected to the client's approval.
Creative Direction:
Showing how urineFREE completely removes urine stains on carpet over time.
Frequently Asked Questions
(1) How do you determine who gets selected for the campaign?
- Proven track record of producing high-quality photos with well-thought-out captions in a timely manner. - High engagement level (e.g 5% & above). - Other factors include the frequency of sponsored posts, # of vendors you work with, etc.
(2) What happens if my pet doesn't like the product?
- We understand that not all pets are going to love the same brand, just like humans. In the event that your pet rejects the food, please take a video and reach out to the brand. - Typically, brands will allow pet owners to withdraw from the campaign with no penalty. However, no reimbursement will be given.
(3) What do usage rights mean?
- Usage rights refer to giving brands the right to use your content for paid marketing — e.g. running social media ads with no credits. - To know if the campaign requires usage rights, please refer to the brief. If not, brands can only repost your social media content with proper credits. In the event that a brand uses your content inappropriately, please alert us at hello@pawjourr.com
(4) What happens if I MIA and/or back out from a campaign?
- Brands will be able to leave a review on the creator they have worked with on the backend. - In the event that a creator did not complete the project deliverables within the stipulated timeline, and/or quality content with no valid reasons, the brand will likely leave negative feedback and other brands will be able to see them. This will affect your chance to work on other campaigns and/or get selected. - Likewise, a brand will also leave positive feedback for creators whom they enjoyed working with.