You don't have to be a long-time pet owner to share your experiences!
We are also looking for small businesses, shelter volunteers, vets, therapists and many more!
1. Start by Signing Up!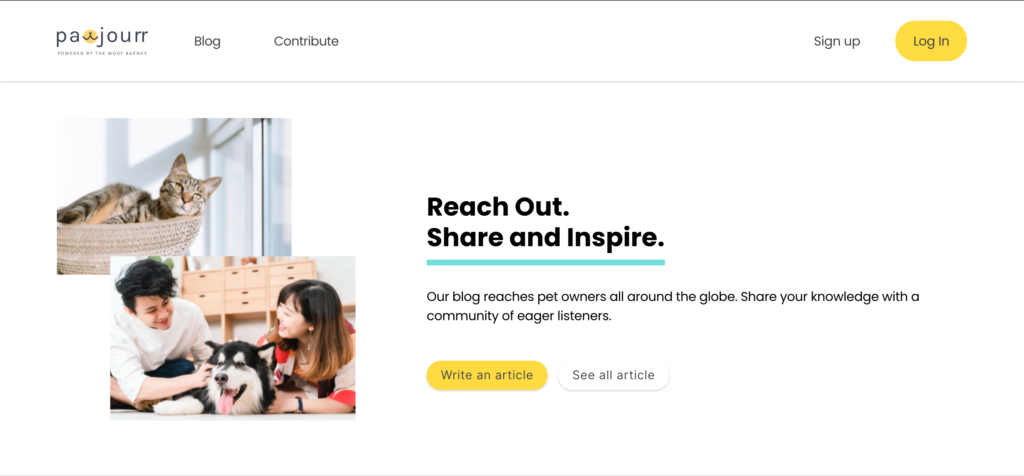 Register as an author by heading to https://contributors.pawjourr.com, and clicking "LOGIN/REGISTER"! An activation email will be sent to the email address used to sign up.

P.S.: We suggest using your pet's Instagram handle as your username!
2. Set Up Your Profile!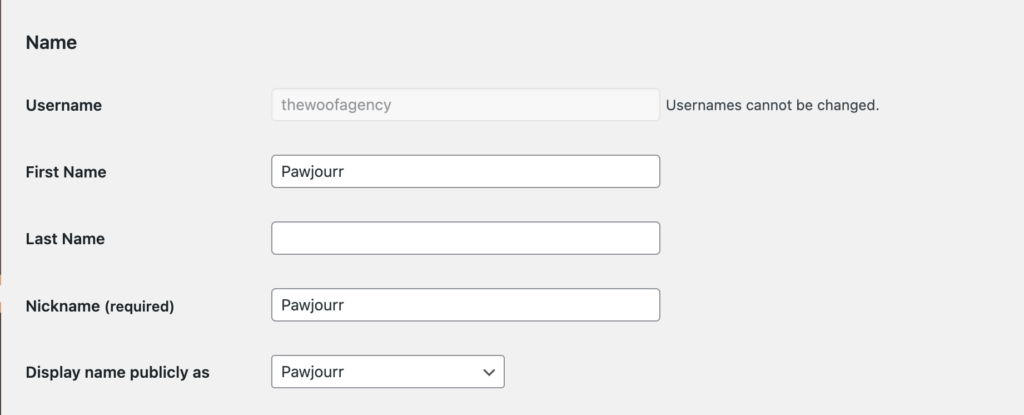 A profile speaks a thousand words. Let your readers know more about you! Your bio will be reflected at the end of your articles when published.
Indicate your phone number if you prefer to claim your remuneration via PayNow
Indicate your email address if you prefer to claim your remuneration via Paypal
3. Write an Article!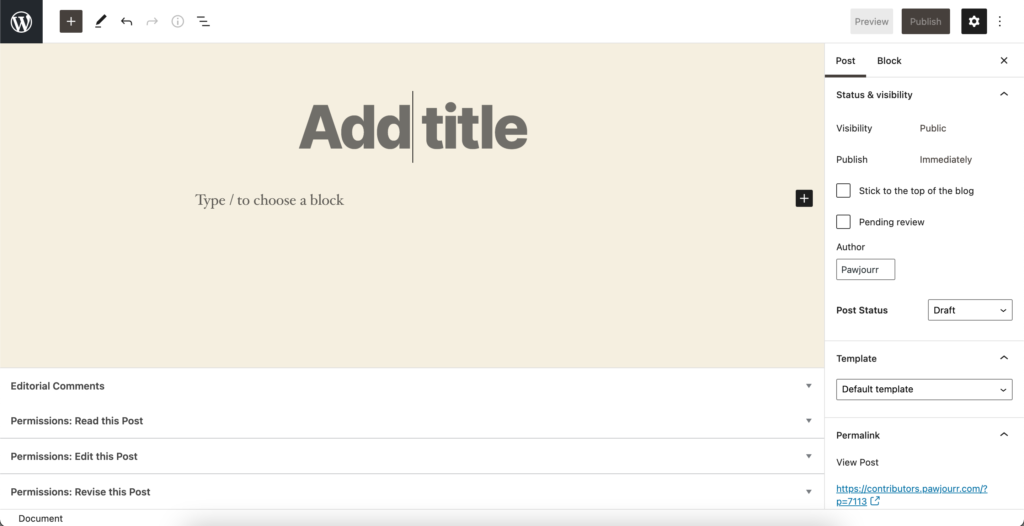 Simply log in to your writer account start writing at your own pace!
Check the right categories, depending on the topic you are writing. This should include the pet type relevant to your topic.
Add relevant tags which are not found in the categories above.
Include a featured image, this is what readers will see before clicking on your article.
Don't forget to include headings and images to make your writing come to life. Do note to include references and hyperlinks for information taken from external sources.
Once you have included the relevant options, click on 'Submit to Workflow' at the top. Select 'thewoofagency' as assigned actor to send your article for a review. Click on 'Submit to Workflow' again at the bottom to submit your article. Voilà! Your article is now in review.
Generally, your article will be live within 1-2 working days. Don't forget to share your article around and get your friends to leave a comment!
4. Token of Appreciation
Amount reflected in your writer dashboard is in USD. You may withdraw your fees via (1) PayNow, (2) bank transfer or (3) Paypal. The minimum amount for each withdrawal is USD$10
Claim the amount here!
Photo by Life Of Pix from Pexels
* This blog is designed to be a community where pet owners can learn and share. The views expressed in each post are the opinion of the author and not necessarily endorsed by Pawjourr. Always consult your veterinarian for professional advice.