Halloween is upon us! It's the time of the year where our furbabies are out on the prowl, parading in spooky costumes and bamboozling us in all manner of trickery. Pawrents, we know you're excited, we are too! So before you hurry to get their outfit, here's what you should know:
Make.Costumes.Safe.Again
When choosing outfits for your pets, we have to make sure the costumes won't cause any harm to them. Avoid tight-fitting costumes as it might make it difficult for them to breathe. For pawpals on the fluffy side, that also includes costumes that are too thick or have many layers. Animals have a layer of fur to insulate themselves and thick clothing would lead to overheating, especially on hot Singapore days.
Also look out for costumes with small, loose objects like buttons and bells. Never let your furbaby chew on something they shouldn't. And don't furget: no fairy lights, no glitter, and no glow sticks.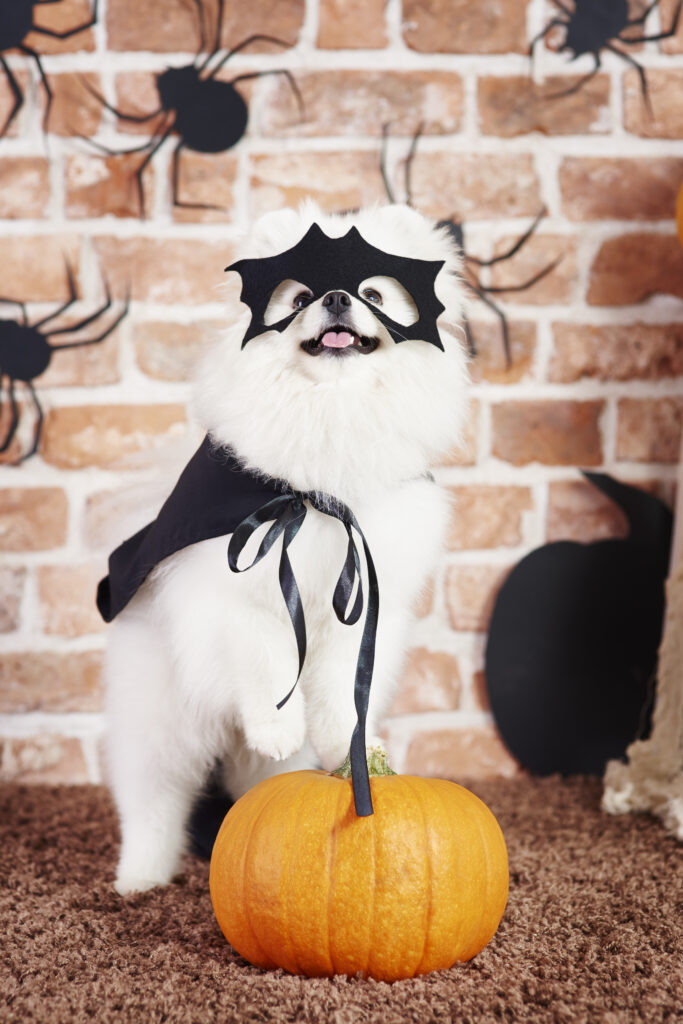 Your pets may look good, but they ought to feel good too
Doggos are expressive creatures. They show their emotions through facial expressions and movement. That's why instead of wearing a mask, you could get them hats! Cattos are also extremely sensitive to clothes and accessories. Some cats especially might freeze and fall over, and even try to shake the clothes off in a panic. Alternatively, you could dress your pets up in halloween inspired collars and bandanas.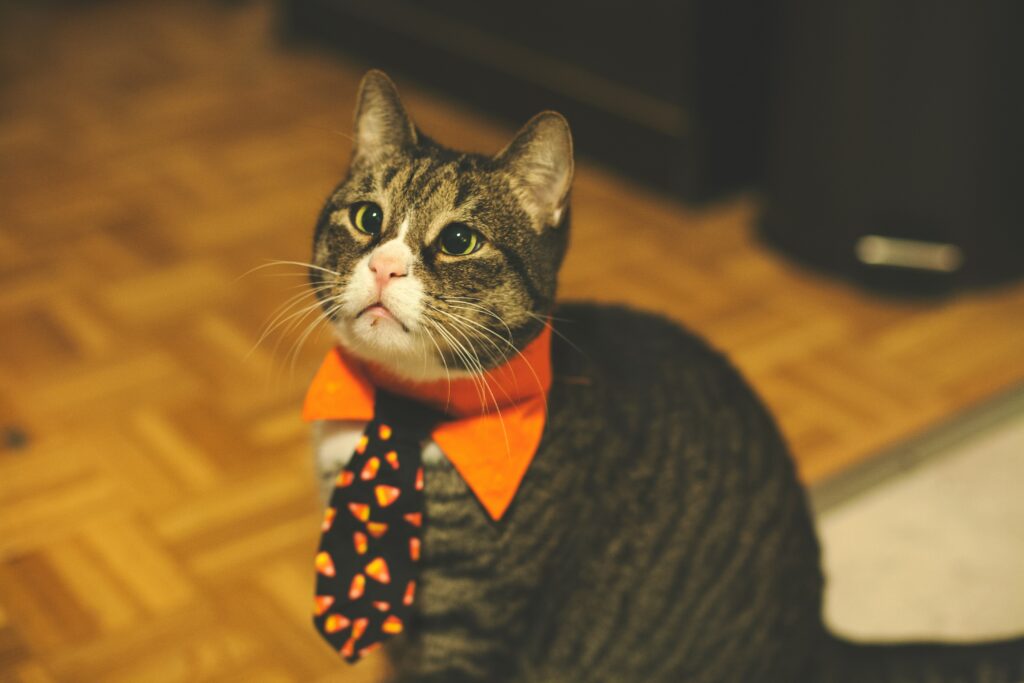 Getting them used to costumes
You should always let your pawpal try their costume on before the big day. If your pets freeze when you put the costumes on, you could try conditioning them with treats or toys so they know they can move freely in their new outfit. A lot of pawsitive reinforcement is needed so that your pet warms up to wearing accessories and costumes. You could also wear your costume around them too!
Let's have a safe and fun halloween everyone 🎃👻🎃
* This blog is designed to be a community where pet owners can learn and share. The views expressed in each post are the opinion of the author and not necessarily endorsed by Pawjourr. Always consult your veterinarian for professional advice.