Flea and ticks thrive in warmer climate hence the humid weather of Singapore increases the vulnerability of our pets. If left unattended, flea and ticks can cause serious health problems such as tick-borne illnesses and allergic reactions. Not to mention, the constant aggravating itch that your pets will endure.
Bravecto recently formulated an oral chew for dogs, that targets most fleas and ticks. A single chew provides you with up to 12 weeks of protection! During which, the chew promises to eradicate pests such as the brown dog tick, American dog tick and even the lone star tick.
It also addresses other ailments such as ear mites, sarcoptic mange and Demodex mites. Bravecto also kills newly emerged fleas before they lay eggs. Thus, breaking the flea life cycle.
Their long-lasting coverage also breaks the average monthly medication cycle – Say goodbye to monthly purchases and/or medication reminders! With their Bravecto Chews, paw-rents can kick back and relax as the chew works its magic.
Not forgetting that this tasty chew makes it easy to feed. You no longer have to worry about forcing your pets to stay still while you apply topical ointments onto their fur.
Bravecto Chews disguises medication in a delectable coating making it a treat your dogs would be eager to consume.
Check out what our pet owners had to say!: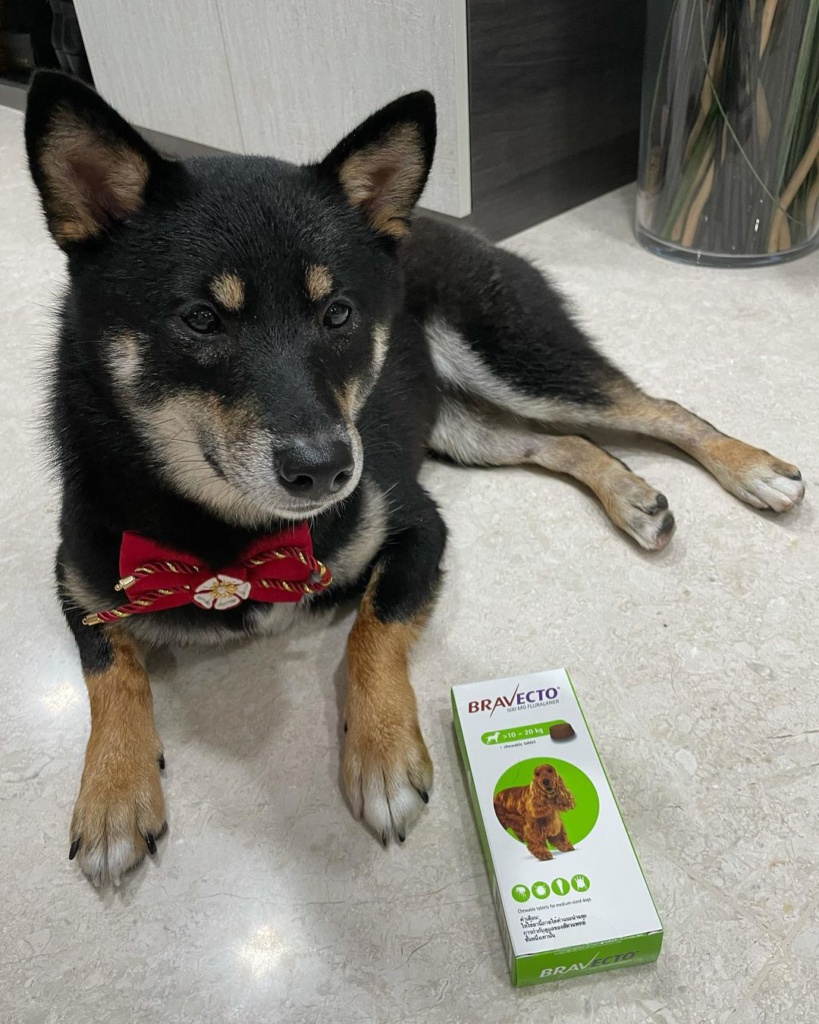 Super fuss-free and easy to feed even for picky eaters like Eurus!

Instagram @babyeuruschan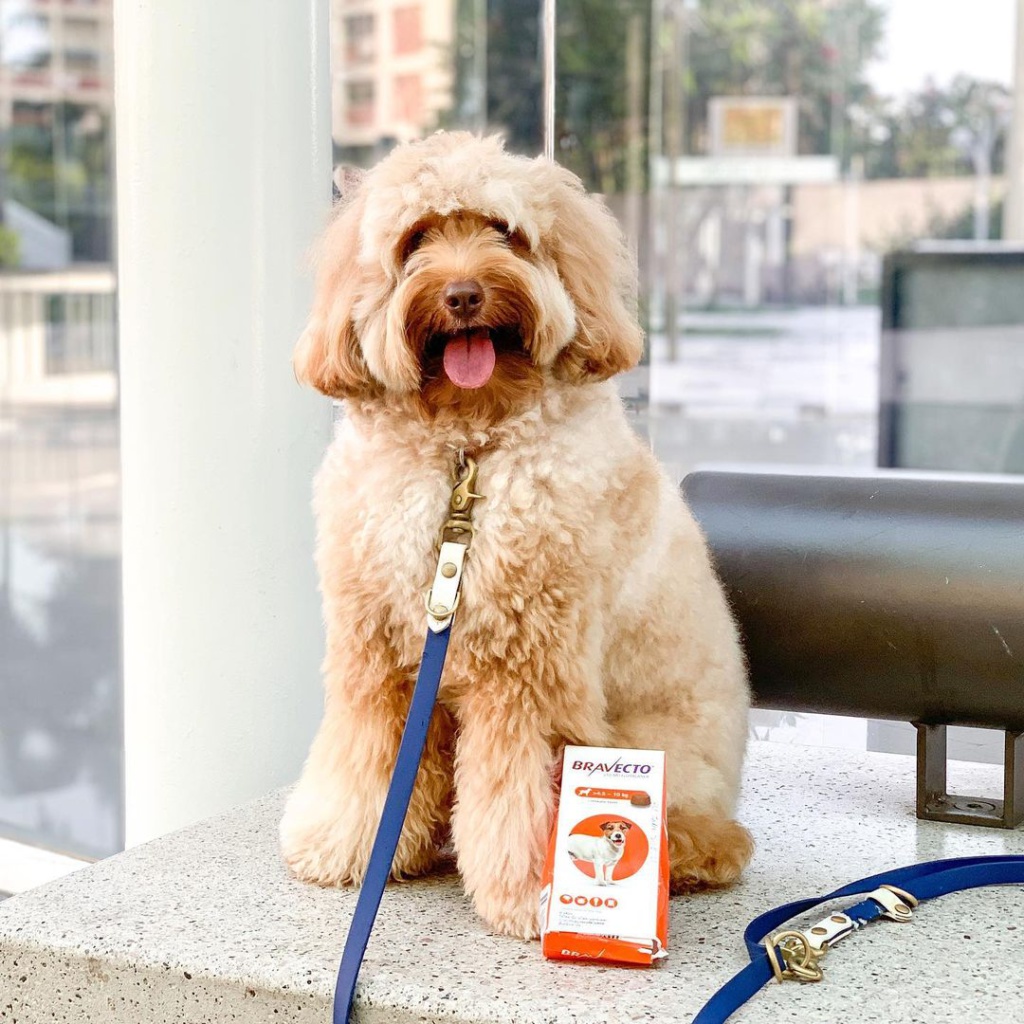 It worked so well with Toto, and I can also administer it less frequently than other monthly treatment options. 💯💯

Instagram @Toto_thedoodle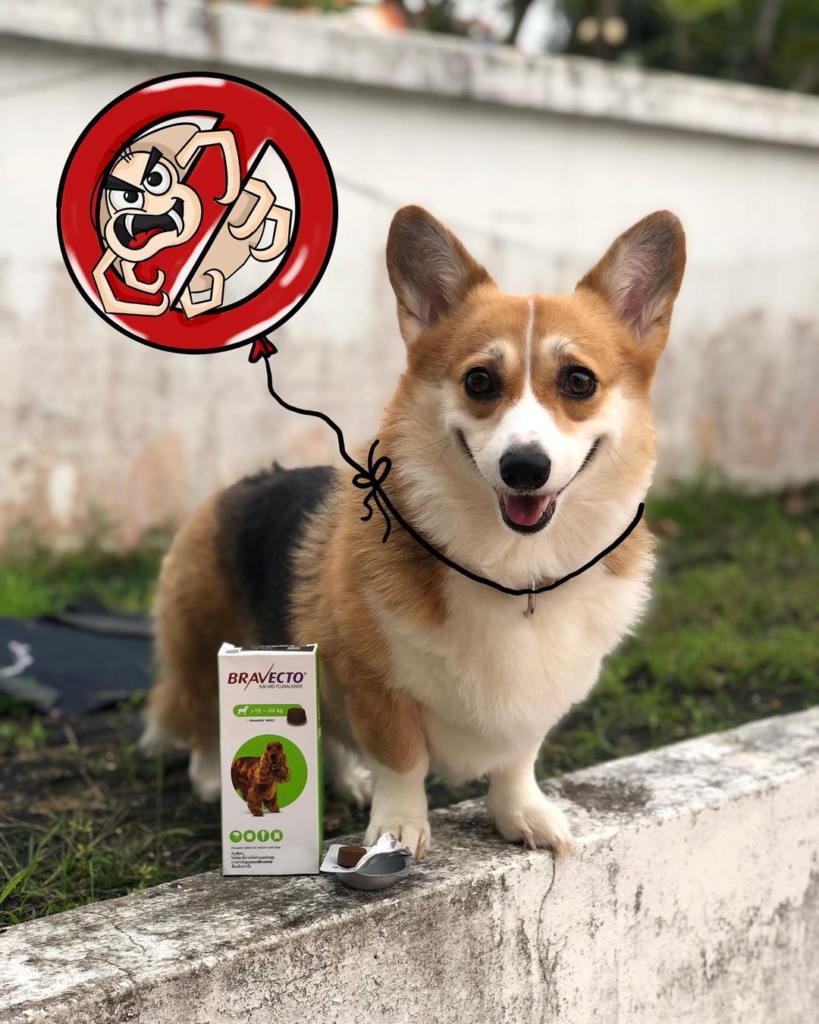 I am a Bravecto super fan! I've been using Bravecto for almost 3 years now and I've never had a single tick spotted on me before – serious, not kidding. Bravecto is fast, easy and lasting as it kills active fleas and ticks within 12 hours.

Instagram @Yuri_thecorgi
A few attractive benefits stand out:
Easier to administer than topical ointments
Effectively kills all fleas and ticks (within 8-12 hours of consumption!)
Lighter on the wallet – long-lasting protection means fewer dosages = less medication required!
Bravecto owes part of its success to its active ingredient – fluralaner. When a chew is consumed, fluralaner is dispersed throughout your pet's body hence killing all fleas and ticks upon contact. Not to worry, the substance itself is safe to consume. However, it may be wise to check with your veterinarian if your pet is suitable for the product before switching over to Bravecto chew.
They are currently offering attractive discounts for Shopee and Lazada's 7.7 sales! Try them out today! Their storewide sales cover all of their Chew variants – do check your pet's weight before purchasing the corresponding product.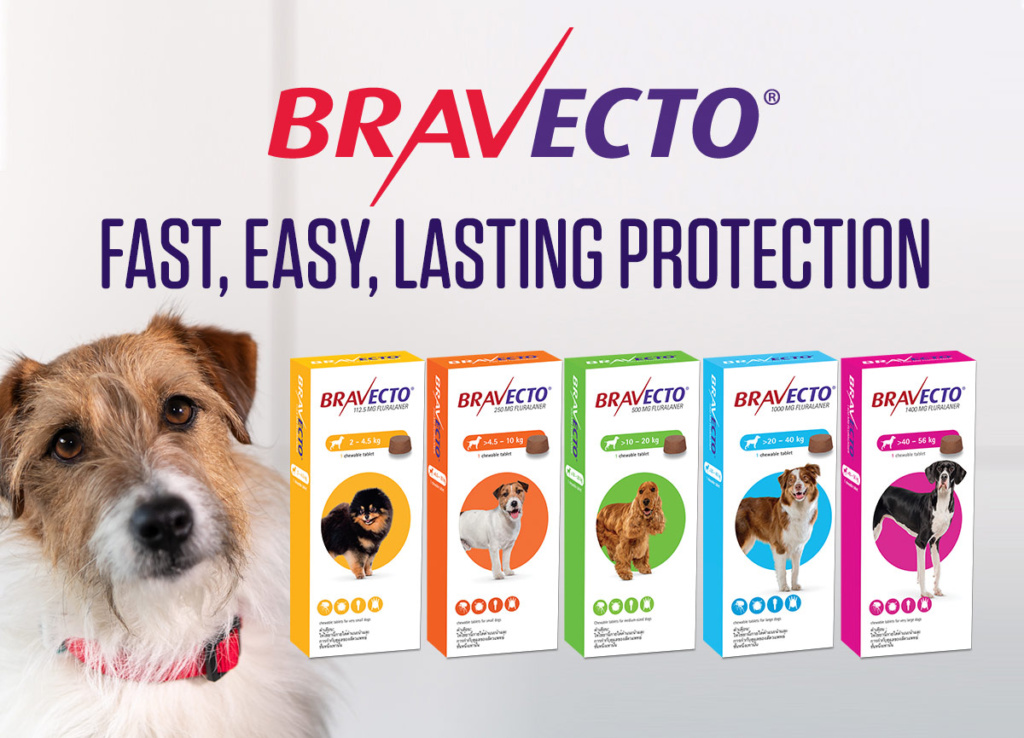 Get up to 20% storewide!
Purchase 2 for an additional 7% off!
Alternatively, paw-rents looking to stock up can also purchase a bundle of 4 and get 1 pack free!
You can also continue to check out their ongoing discounts on Shopee and Lazada.
All the best and happy shopping!
* This blog is designed to be a community where pet owners can learn and share. The views expressed in each post are the opinion of the author and not necessarily endorsed by Pawjourr. Always consult your veterinarian for professional advice.