Is your pet more famous than you on social media? Do you put more effort into taking pictures of your pet than you do for yourself? Is your pet's fanbase more than just your friends and family? If the answer is yes to all three of these questions, then you probably have a pet influencer in the making.
Here at Pawjourr, we help your furkids reach new heights by collaborating with brands and causes that they love. You may even have already read our previous article about how to meet the criteria for becoming a pet influencer. However, pet ownership can be made much more enjoyable with the content you create for your loved one. Here are some tips that you can follow with your pet on Instagram:
Have a persona
Find out what everyone's up to
#Feedgoals
Vary your stories
Quality over quantity
Have a persona
How do you share moments of your furbaby with the world? You can do so with a Hooman voice or your Pawpal voice. A Hooman voice is essentially you talking about your pet from your perspective. By giving your friends a look into your journey as a pet owner, other pawrents will find you more relatable and even chat with you for a playdate!
Let the world know what your furbabies are up to! Did your cat scratch the sofa? How naughty, you should talk about that! Did your birb dance to a catchy tune? Adorable! We want to see it too!
You can give your pets more personality with a Pawpal Voice. You'd pretty much be giving your fans a look into your pet's thoughts and musings. How they interact with their hooman and the world around them. You could even try using unique or funny language styles in the captions to have more fun with the moment!
If ur pet iz derp,
play wif words.
If your pet… is slow… and listless… your posts… could reflect that… as well…
Find out what everyone's up to
Instagram is a good way for your pawpal to make more friends. Keep exploring various activities with your pet and find what makes for a fun time for the both of you! Look at the hashtags and trends that other pawrents are doing with their pawpals and consider trying them out too. When your pet is having fun, other pawrents will want to join in. Warm up to having conversations with them and before you know it, your doggos will be out on playdates with other pawpals!
#Feedgoals
If you would like to get noticed by collaborators and brands, it is important that you are not all business. Our furbabies' comfort and joy are paramount after all! You can always post pictures that give products and brands a shoutout, but we recommend not doing so too often. Plan a schedule for yourself, decide when you will be posting more content and use a consistent editing style for your photos (we'll go into that later). A good mix of casual posts to product shoutouts — say, 3 casual posts for every 1 product shoutout — would make your profile more authentic and fun.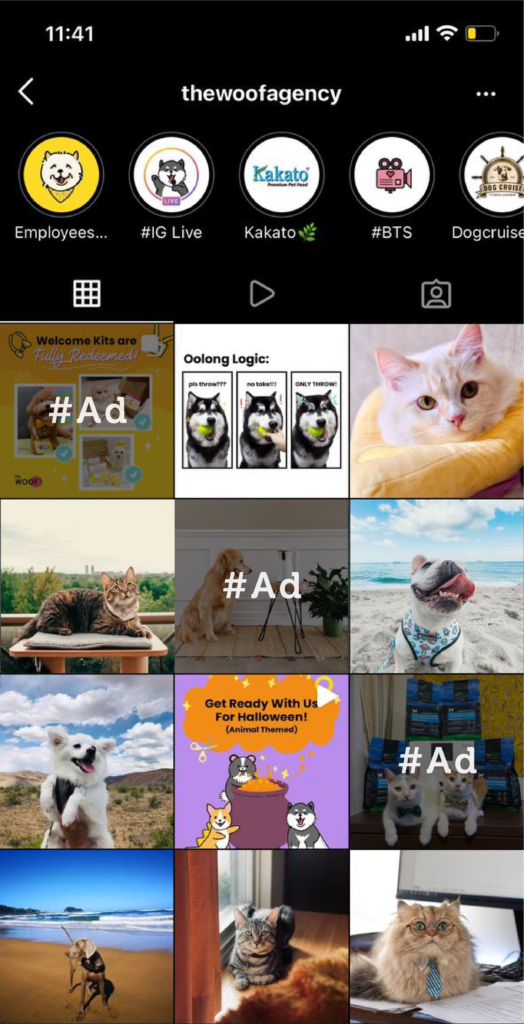 Vary your stories
Instagram Stories come in many forms like Boomerangs, Layouts, and just the simple but versatile Create function. All of these are fun ways to quickly share pictures and videos of your pawpals.
• Boomerang — Create videos that make your pet look like they're derping back and forth
• Layouts — Make collages out of multiple photos and share them as either a story or a post
• Create — Engage your audience through a variety of prompts and customisations
By adding various quick edits like filters, stickers, and music, your precious moments can become even prettier!
View this post on Instagram
Quality over Quantity
As you have realised, our furbabies will not always be in the mood to sit around for us to take pictures of them. You won't be able to post new content everyday. So rather than trying to flood your Instagram feed with posts every day, you could instead take more shots at one time and spread those posts over a few days and weeks.
As for the photos that you post, you could make them prettier with photo editing apps like VSCO and Snapseed. A simple snapshot of your favourite pawpal could look magical through a quick edit!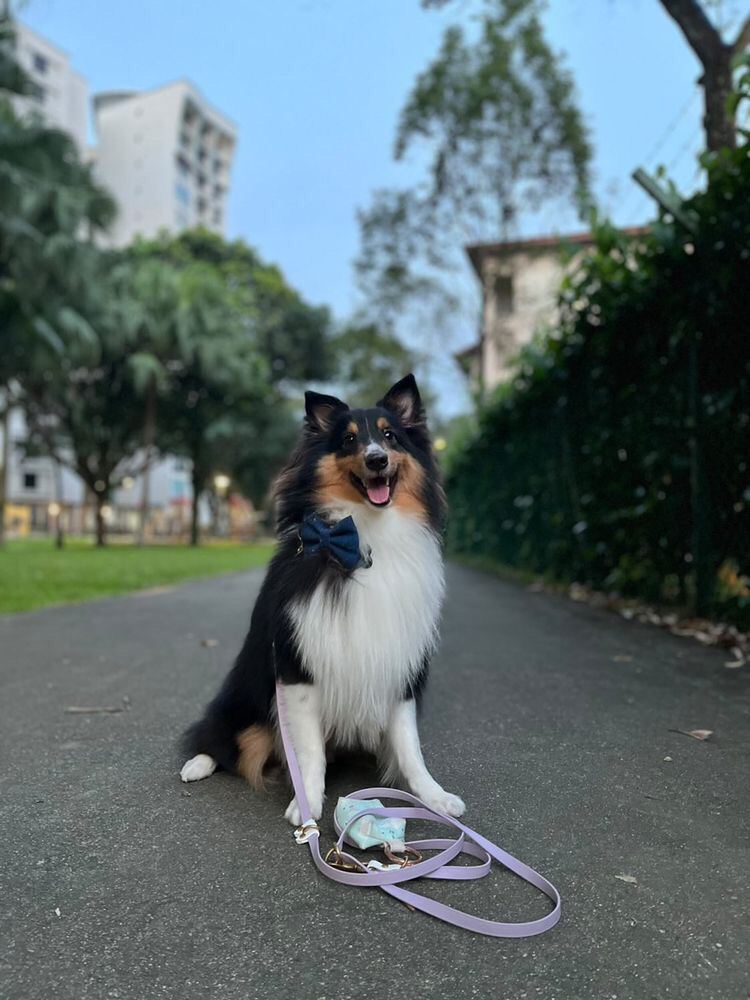 Photo credit : @hoshisheltie
That's all the tips we have for now!
Find out how the folks at Pawjourr supports your journey as a content creator. For more photography tips, you can read this article!
Stay tuned on this space for more content, we look forward to your new curated instafeed!
* This blog is designed to be a community where pet owners can learn and share. The views expressed in each post are the opinion of the author and not necessarily endorsed by Pawjourr. Always consult your veterinarian for professional advice.