Earlier this week, we gave you a small glimpse of the perks of using an Instagram Creator Account (you can read about it here). One of the big game-changers you get that personal accounts don't get is the Insights feature. By looking at insights, creators like you will be able to identify how your followers engage with your content, which will improve your Instagram strategy.
?? Does that sound too complicated???
Well, let's make it easy to understand!
"Reach" out to your audience effectively
In the 'Reach' section, you will get a good idea of how many people are looking at your posts. Your reach covers data like :
Impressions – How often your posts were seen (if the same person looks at it 5 times, that is also 5 impressions)
Account Activity – When someone visits your Profile
Top Posts – Posts that your followers keep going back to
Top Stories – Instagram Stories posts that got the most views and engagement.
Top IGTV Videos – IGTV videos that have the most views and comments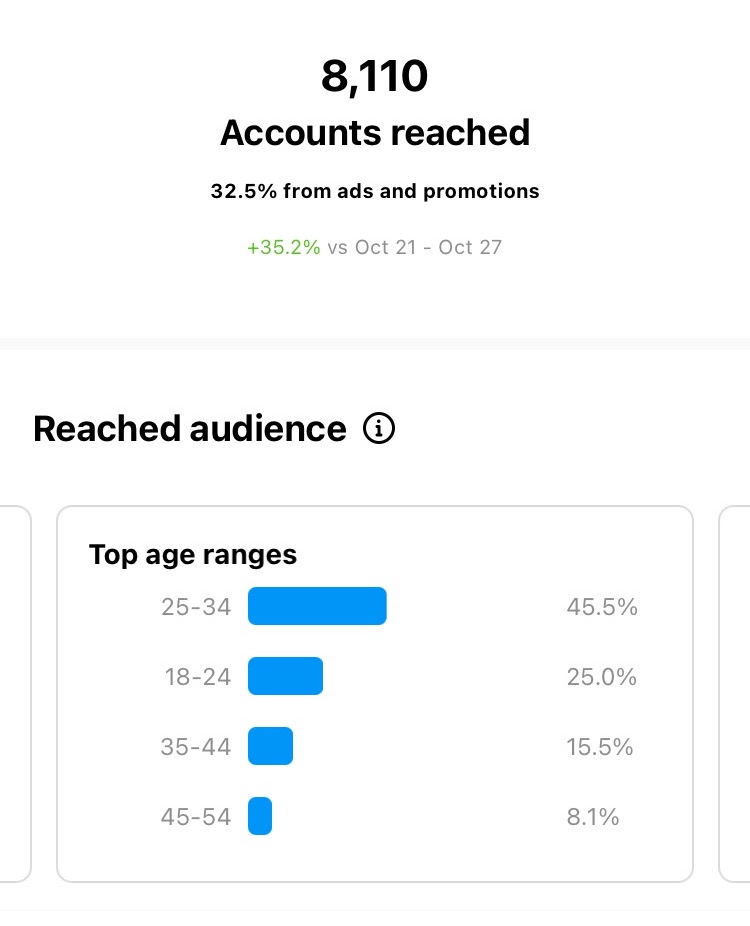 You can also see the insights for a single Instagram post too! Each image in your profile will have its own "view insights" button. These insights will show what actions users took on your profile when they see your post. If your post includes links to other sites, the insights will reflect those site visits as well!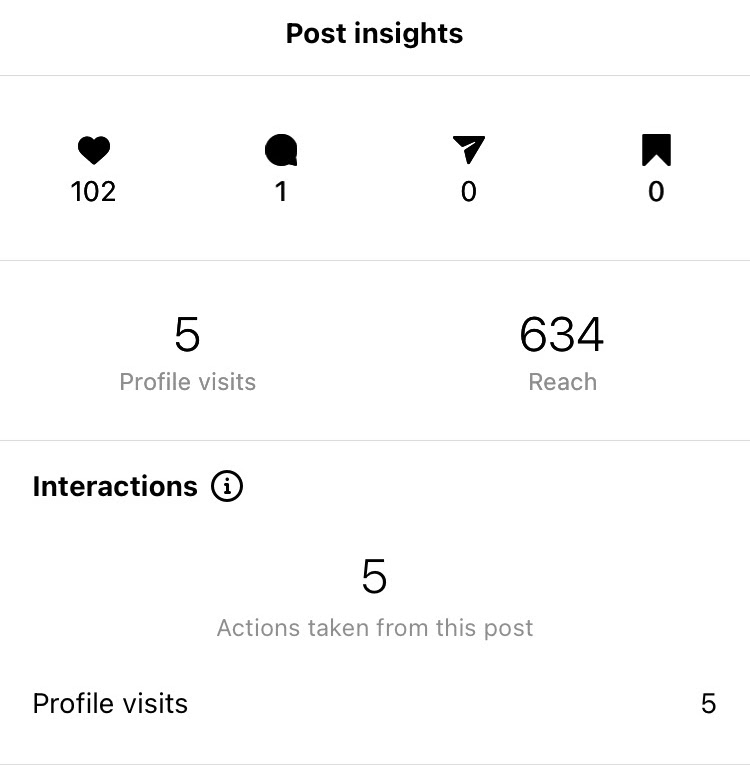 Know how "Discovery" affects your engagement
If you've been using Instagram long enough, you'll know that there are many ways for users to find your post. To name a few:
From your Home page
By visiting your profile
Through the Explore tab
By searching specific hashtags
By seeing posts from similar location tags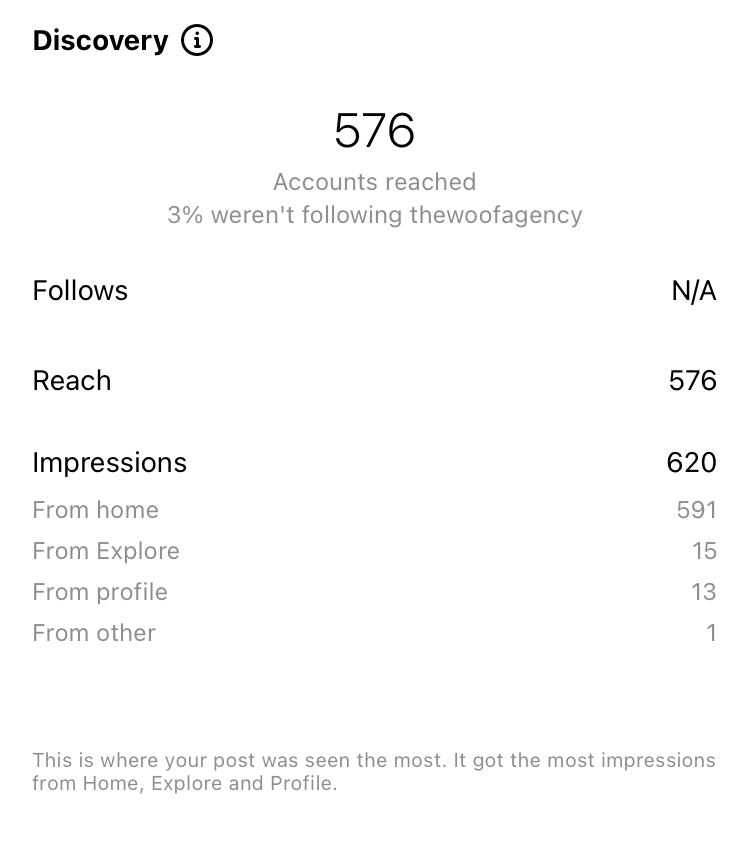 Insights on the "Discover" tab will let you know how each post is found. It also shows how likely the post was seen by someone who has not yet followed you. Having a good amount of reach is a healthy sign that your pawpals are being spotted. ??
Story Insights are slightly different
Your Instagram Stories, as fleeting as they are, are more than just one-time videos of your pawpals doing zoomies in the park. Because of how easy it is to watch, it can end up being really effective in sharing quick content. Some data unique to Story Insights include:
Taps Forward / Taps Back – The number of times your story gets skipped to your next one, or tapped to show your previous story
Replies – How many times someone starts a conversation by replying to your story
Swipe Aways / Exits – More brutal than your taps forward, these refer to the number of times users skip your stories, either to the next account's stories, or to go back to their home feed.
Now that you know…
Now that you know how to look at your insights, you'll be able to come up with better strategies to reach out to other pawrents (and even collaborators!) Here are some strategies you can follow:
Tip 1: Make Content that Collaborators will like
Through insights, you will know which posts and stories get more impressions. If the insights show that your followers like a picture of your cat having an existential crisis more than one of your cat just looking at the camera, then it's time to consider posting more comical content that shows off your pawpal's character and personality.
Tip 2 : Scheduling your Posts
Your audience is sure to see your content at different times of the day, but your insights will reveal that they have a preferred time to browse Instagram. Once you know that, you can time your posts so that they can appear when you have the most of your followers online
Tip 3 : Include the right hashtags
It's important to make sure that your posts aren't just seen by your followers, but also by brands and other users that haven't followed you. Using the "Discovery" feature, you will now understand which hashtags Instagrammers are more likely to use. From there, it is just a matter of using the right hashtags for your posts for a wider reach.
You can also use hashtag generators that can recommend the right hashtags based on your post. Just drop the photo or the post and watch the magic happen!
Instagram doesn't have to be all business. Click here to find out how you can do more with your pets on Instagram.
Featured image by No Longer Here on Pixabay
* This blog is designed to be a community where pet owners can learn and share. The views expressed in each post are the opinion of the author and not necessarily endorsed by Pawjourr. Always consult your veterinarian for professional advice.